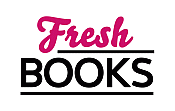 Hot Hot reads in August
"A witty, funny, sexy story, with an ending full of promises!"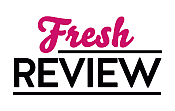 Reviewed by Unassigned 1_Reviewer
Posted November 28, 2016

When Abigail Forsythe met Jet Lassiter in a San Antonio country and western bar, she had no inkling as to the adventures that would follow. With $200 to her name, Abigail is seriously down on her luck, but her best friend Jet is finally out of the navy, he has a new job flying cargo planes, and he invites her to spend the next week with him. It will be almost like old times. The evening is still young, when Jet gets a phone call from his new boss. Jet must leave right away for Caracas, and Abigail can come along, no one will ever know. When they arrive at the airport, it's obvious that the client will not want Abigail aboard, so she'll just fly in the cargo area. Where a gorgeous naked man is lying in a cage! Abigail wanted an adventure, how high does being thrown out of an airplane rank?
Once in a while, a reviewer must choose between professionalism and enthusiasm, and in this case, I chose the latter: what an awesome book this is! Those of us of had read RUNAWAY VAMPIRE knew of the existence of Dante's twin brother Tomasso Notte. What is even more fascinating is the story of both books takes place simultaneously, and still IMMORTAL NIGHTS can be read as a standalone. Now, which Notte twin is the swooniest? I embraced Abigail and Tomasso from the get-go; they are both so engaging, individually and together; they have such a nice connection and great chemistry, and this not even taking into account the life mate thing, because since you must know, Tomasso is an immortal, a vampire to us. I was wondering how level-headed, no-nonsense Abigail would deal with Tomasso being an immortal, and Ms. Sands certainly surprised me there! There are some totally hilarious passages, mostly due to the inescapable life mate sexual attraction, and I think Ms. Sands outdid herself in IMMORTAL NIGHTS, and that is no small feat. I'm also always amazed how Lynsay Sands never forgets the minutest of details, nothing is ever left to chance.
IMMORTAL NIGHTS is a sweet, charming, sensual story, with plenty of action and drama. In the romance world, which is filled to the brim with domineering jerks, how lovely to have a hero who's a real gentleman, even though he does sport fangs! Paranormal romance fans, rejoice: Lynsay Sands is far from done! The ending implies that we can look forward to more exciting and creative offerings from this brilliant author, and I could not be happier!
SUMMARY
In a sizzling new argeneau novel from New York Times bestselling author Lynsay Sands, an impulsive rescue pairs a sexy immortal with the woman made to be his for eternity
Abigail Forsythe's life hasn't been easy lately. Still, if there's one thing guaranteed to take her mind off an empty bank account and abandoned dreams, it's a naked man locked in a plane's cargo hold. A very big, incredibly gorgeous naked man. And when instinct prompts her to free him, Abigail must rely on this stranger for survival . . . a stranger who leaves her thrumming with need every time they touch.
Tomasso Notte knows he's found his life mate in Abigail. Now he just has to hold on to her. They're miles from civilization, hunted by his kidnappers. Abigail has no idea of Tomasso's abilities, or of how intensely pleasurable their unique connection can be. But he's about to show her, beginning with one wild, hot, immortal night . . .
---
What do you think about this review?
Comments
No comments posted.

Registered users may leave comments.
Log in or register now!