"Love triumphant!"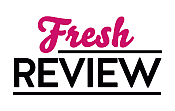 Reviewed by Miranda Owen
Posted October 15, 2016

BARGAINING FOR THE BILLIONAIRE is book 3 in J.M. Stewart's "Seattle Bachelors" series. With a little help from the heroines from the previous two books, Grayson Lockwood sets a plan in motion to win back his true love Maddie O'Riley. Although his initial methods might be stealthy, his strong sense of longing, regret, and enduring love make him a very sympathetic hero. Each plot and path to happiness has been different in each book in the "Seattle Bachelors" series, but each story features a sinfully hot hero who is one hundred per cent head-over- heels for a woman, and bares his soul in the process of trying to win her. J.M. Stewart creates some of the best billionaire heroes because they have a romantic soul and treat the women they love with respect, are fiercely loyal, and extremely passionate.
The central theme in BARGAINING FOR THE BILLIONAIRE is trust. While in college Maddie was the victim of date rape. Even more than the trauma from the violent act itself, the most devastating thing was that the rapist was somebody Maddie knew and had a relationship with, making her doubt herself and her ability to trust. It's especially unfortunate for Grayson that he briefly deceived Maddie about his identity when they first met. For anybody else, his deception might be somewhat understandable and forgivable after listening to his reasoning, but with Maddie's history it was a deal breaker. Their break up three years ago left scars on both of them. Having this story told from alternate perspectives makes it easier to understand Maddie's reluctance and fear to take a chance on Grayson again.
In BARGAINING FOR THE BILLIONAIRE, J.M. Stewart employs the same technique in the first book -- having the hero and heroine communicate online and engage in erotic flirtations. As with previous books in this series, there is a wonderful sensuality in BARGAINING FOR THE BILLIONAIRE for the reader to get deliciously lost in. The scenes of sizzling passion pack extra intensity because of the depth of the feelings Maddie and Grayson have for each other and the history that they share. Grayson makes a determined and caring suitor.
BARGAINING FOR THE BILLIONAIRE is about love reclaimed and the lure of passion. I look forward to reading more about Grayson's friend Cassie. I like the way Cassie acts as a great support and sounding board for Grayson, and likewise Maddie's friends provide the same function for her. J.M. Stewart ties up loose ends in a satisfying epilogue.
SUMMARY
In the tradition of E.L. James and Sylvia Day comes a sultry new series starring women who want to live out their wildest dreams . . .
You know what they say: billionaires do it better . . .
Grayson Lockwood is every girl's fantasy. Fabulously weathy? Check. Dangerous good looks, complete with a titillating tattoo on his rock-hard chest? Check. High- powered CEO? Check. Too bad none of that impressed the only woman he ever loved. Since she walked away from him three years ago, Grayson can't get her out of his mind. To win her back, he'll have to finally open up about the secrets he's been keeping. But first, he may have to use a little deception.
Tired of her comatose love life, Madison O'Reilly spices things up by chatting online with a sexy stranger. All she's really looking for is a hot fling-and BookNerd seems flirtatious and surprisingly attuned to her needs. As their chats become steamier, she begins to wonder just how long she can hold out before she has the real thing. But when he steps out from behind his avatar, Grayson can only hope that Maddie will finally see his true heart . . .
---
What do you think about this review?
Comments
No comments posted.

Registered users may leave comments.
Log in or register now!