"Reluctant Earl seeks to save his lovely ward from scandal via marriage"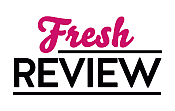 Reviewed by Make Kay
Posted September 27, 2016

A SCOT IN THE DARK is book 2 in the Scandal & Scoundrel series by Sarah Maclean. I have loved some of Maclean's earlier series, including The Rules of Scoundrels and Love by Numbers series. This series is not working for me, however. Neither book 1, A ROGUE NOT TAKEN, nor book 2, A SCOT IN THE DARK, has been at all my cup of tea. Maclean says that the inspiration for this series is loosely based on modern celebrity gossip, which I abhor. Perhaps that's why this series by an author I normally adore is leaving me dissatisfied?
Each chapter starts with a tabloid-style heading, which is frightfully twee. The alliteration in the headings echoes the choppy and repetitive feel of some lines of the story as well:
They stole together.
Marauded together.
Pillaged together.
I didn't realize until the last few years how the flow of the author's words can viscerally affect me as a reader. While it grinds on me, I know readers who gobble this style right up. It's all about preferences, right?! Chuck Wendig is making waves with a similar style in his new Star Wars books, which some readers love.
Lilian Hargorve is a woman who, despite being full grown, is the ward of Alec Stuart, the new Duke of Warnick (17 men having died before him in the last fortnight, leaving Alec with the title). She is embroiled in a scandal, having posed nude for an artist who is now going to exhibit the promised-to-be-private painting of Lily at The Royal Academy of Arts exhibition. Alec travels to London to marry off his ward before the painting is exhibited and she is ruined forever.
I am uneasy to admit that I don't have much sympathy for Lily who "innocently" posed for a nude painting: Welcome to the consequences of your bad decision, my dear. While I do understand the attempt to connect to the nude photos scandals of our day, in the 1830's posing for a nude painting would be utterly beyond the pale. And posing for an artist and expecting them to never show the painting is pretty foolish, in my opinion. I think the bringing in of modern ideas and mores does not work well in historicals, especially in the concepts used this story.
I do like Lily's pluck, but I don't like much else about her. Also, Alec as the tortured hero annoys me I how he persists in holding on certain ideas based on his bad childhood experiences and completely ignores what Lily is telling him when she says she doesn't care about society's strictures and wants them to be together. As I am normally a fan of MacLean, I hope that the sequel to A SCOT IN THE DARK will return to her normal offerings of a fun and engaging romance with characters I can root for. This is a book that will lean heavily on reader preferences, I think, and your mileage may vary.
SUMMARY
Lonesome Lily turned Scandalous Siren
Miss Lillian Hargrove has lived much of her life alone in a gilded cage, longing for love and companionship. When an artist offers her pretty promises and begs her to pose for a scandalous portrait, Lily doesn't hesitate . . . until the lying libertine leaves her in disgrace. With the painting now public, Lily has no choice but to turn to the one man who might save her from ruin.
Highland Devil turned Halfhearted Duke
The Duke of Warnick loathes all things English, none more so than the aristocracy. It does not matter that the imposing Scotsman has inherited one of the most venerable dukedoms in Britain—he wants nothing to do with it, especially when he discovers that the unwanted title comes with a troublesome ward, one who is far too old and far too beautiful to be his problem.
Tartan Comes to Town
Warnick arrives in London with a single goal: get the chit married and see her become someone else's problem, then return to a normal, quiet life in Scotland. It's the perfect plan, until Lily declares she'll only marry for love . . . and the Scot finds that there is one thing in England he likes far too much . . .
---
What do you think about this review?
Comments
No comments posted.

Registered users may leave comments.
Log in or register now!