"Fantastic heartwarming end to a sassy series."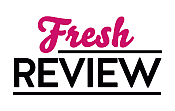 Reviewed by Sandra Wurman
Posted September 6, 2016

Romance Contemporary | Western | Holiday
I'm sure I've said it before but it bears repeating -- Carolyn Brown is the absolute master of western romantic humor. Her books ooze it and by the end of any story there is a huge smile on your face. Guaranteed.
Carolyn Brown always references country songs and has used favorite lyrics as titles and dialog. In A COWBOY CHRISTMAS MIRACLE Carolyn Brown incorporates a few other media clips that will conjure up good memories and bittersweet moments to everyone.
Gee whiz guys don't you know better than to make a bet on a woman. It's bound to get you in deep trouble and if you are thinking the plan will reap rewards as in actually getting that woman well then that doesn't say much for your intelligence.
Declan Brennan just couldn't resist the opportunity, as ill-advised as you could imagine, to spend time with the one woman who was absolutely off limits to him. Betsy Gallagher has been on Declan's radar for years. You might think it was the whole forbidden fruit thing but Declan's feelings were real. And what are the odds that Betsy had her eye on Declan as well.
Too bad they are members of feuding families headed by grandmothers who are as crazy as they get. And the more we get to see them in action the less we like them. However they rule the roost with an iron fist.
Betsy and Declan put their heads together and decide to do a joint project to bring back Christmas to their little town. Secretly of course since a Brennan and a Gallagher would never work together. Both these wonderful characters would love to acknowledge their feelings but doing so will undoubtedly put them at odds with their entire families. How sad and at Christmas of all times.
A COWBOY CHRISTMAS MIRACLE is the latest book in Carolyn Brown's Burnt Boot series. There are too many stars in A COWBOY CHRISTMAS MIRACLE to mention -- the citizens of Burnt Boot do not disappoint in this the latest and dare I say the last of a fabulous series. Brown has tied up all the loose ends to what had been a joyous visit to a town riddled with troublesome feuding families whose vengeance knows no bounds. We've had exploding toilets and other man made problems too numerous to mention. But at the end of the day Carolyn Brown makes sure that love trumps all these issues. Every Brown series comes complete with an entire cast of charismatic and unforgettable characters. A COWBOY CHRISTMAS MIRACLE is Carolyn Brown's way of showing her fans that miracles do happen and love will find a way.
Can't wait to see what Carolyn Brown thinks up next. My shelves overflow with books by Brown as does my heart with thanks for a gorgeously created masterpiece -- The Lucky Penny series.
SUMMARY
Fourth in bestseller Carolyn Brown's hot series: When these two feuding families come together, all bets are off!
CONTEMPORARY COWBOY ROMANCE
When tempers flare during a poker match, Declan Brennan bets Tanner Gallagher that he can sweep the next woman to walk in the bar off her feet. All heads turn when Tanner's fiery and stubborn cousin Betsy bursts in. Declan isn't one to shy away from a challenge, but wooing a Gallagher? He certainly has his work cut out for him.
It only gets worse when Declan falls head over heels in love with her, and Betsy finds out about the bet. Now it'll take a Christmas miracle to put them together and end the hundred-year-old feud between their families...
---
What do you think about this review?
Comments
1 comment posted.
Re: Fantastic heartwarming end to a sassy series.

The review is great & the book by C. Brown sounds like a
awesome read. Will add it to be TBR list.
(Lois Imel 6:38pm September 19, 2016)
Registered users may leave comments.
Log in or register now!