"Maya Banks Slow Burn Series heats up again with Book 4 - With Every Breath."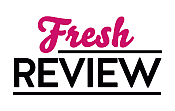 Reviewed by Sherri Morris
Posted September 3, 2016

Eliza Cummings has a heavily guarded secret that even her closes friends know nothing about. At the age of sixteen, Eliza had fought her way away from Thomas, a man that had cherished her but terrorized, raped, and murdered other women. When Eliza discovered what Thomas had done, she went to police and had testified in court to get him put in jail for life. However, ten years later, a local police officer admits to tampering with evidence, Thomas is now going to be a free man. Which means, he is going to come after Eliza.
Eliza knows that she must do everything she can to keep those she loves out of harms way. She tells her family at Devereaux Security Services that she needs some time off to heal from their last mission where she was kidnapped and tortured. Then she heads to the town that she hoped she would never have to step foot in. Her own mission is to confront Thomas and serve justice to the women he raped, tortured, and murdered. Her plan doesn't quite work the way she planned it when Wade Sterling shows up at her door. And he can see right through her controlled exterior.
When Wade Sterling received a call from Dane stating that Eliza was taking some time off, he was elated and suspicious. So when Dane asks him to keep an eye out on Eliza, Wade jumps at the chance. There was just something about Eliza that got under his skin and he just can't seem to shake off. But when he notices the panicked and haunted look in Eliza's eye, he knows something is very wrong and whether she likes it or not, He is going to help her.
In WITH EVERY BREATH, we finally get Eliza's back story and her happy ending. Eliza is the only female on the Devereaux Security Service or DSS team. She is know to be a strong willed and hard woman to get close to. Naturally the only person that would want an equally strong willed woman would be Sterling. Eliza is on a quest to not only rid the world of Thomas, but also to prove to herself that she is not that weak minded sixteen year old she was when she was under his influence. She also feels like she was in some way responsible for the death of the other women. What she finds in Sterling is the hope of a future with someone who knows her darkest, shameful secrets but still loves her anyway.
WITH EVERY BREATH is the fourth book in the Slow Burn series. Each book picks up right after the one before it in events, however, readers do not have to read them all to figure out what is going on since each book focuses on a certain couple. The previous characters are included in the current book's story line but not in a way that will leave the reader confused or not able to follow along. Maya Banks has been a favorite author of mine since I read my first book from her back in 2012. Her writing is flawless and expertly flows along the pages. Her characters are always strongly developed and all have their story to tell that lead them to where and who they are within the DSS - Devereaux Security Service Family. She is one author that I will continue to search out new and old releases since I can never get enough of her writing!
SUMMARY
Eliza Cummings fought free of a monster who terrorized her when she was an innocent teenager and helped put him away for good. She took a job with Devereaux Security Services and devoted every hour to taking down the very thing she'd nearly become. No one, not even those closest to her, know her darkest, shameful secrets. But now the killer has been set free on a legal loophole and it's only a matter of time before he comes for her. Eliza's only choice is to run and lead the monster away from the people she loves.
Wade Sterling has always lived by his own rules, a law unto himself who answers to no one. He's never professed to be a good man, and he's definitely not hero material. Wade never allows anyone close enough to see the man behind the impenetrable mask—but one woman threatens his carefully leashed control. He took a bullet for her and the result was more than a piece of metal entrenched in his skin. She was under his skin and nothing he did rid himself of the woman with the courage of a warrior and who thinks nothing of putting her life before others.
But when Wade sees a panicked and haunted Eliza he knows something is very wrong, because the fool woman has never had been afraid of anything. And when she tries to run, the primal beast barely lurking beneath his deceptively polished façade erupts in a rage. She may not know it, but she belongs to him. This time, Eliza isn't going to play the protector. She was damn well going to be the protected. And as long as Wade breathes, no one will ever hurt what is his.
---
What do you think about this review?
Comments
No comments posted.

Registered users may leave comments.
Log in or register now!