"The Phoenix flames again (and burns brightly)"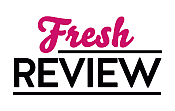 Reviewed by Annetta Sweetko
Posted August 26, 2016

Emberly Pearson is back and in this installment of author Keri Arthur's "The Souls of Fire" series, she and her partner Jackson Miller are about to FLAMEOUT on some bad guys. She is a Phoenix and he is a Fire Fae the perfect combination to fight the red crimson virus before it annihilates the human population.
Unfortunately there are too many beings that want their hands of the information that this team is searching for. Vampires, werewolves, the Paranormal Investigations Team and witches are all wanting something from them, and all they want is to find the missing scientific papers that might lead to the end of the crazed Red Cloaks. Think zombies with Borg mentality and that's the cloaks, as they are the ones who have been infected by the virus.
FLAMEOUT is a dark and rather gritty urban fantasy. The one thing I have always noted, and mostly admired about author Keri Arthur is that she doesn't hesitate to have bad things happen to her characters and the same can be said for Emberly in this book. I guess she believes what doesn't kill you makes your stronger as she allows her Phoenix heart be broken in the end but I can't say how or that will definitely be a spoiler. Suffice to say a lot happens in this book with a variety of characters, good and bad that come to life in these pages. Ms. Arthur has a way with words that brings to life the very world that her characters live in. I have to admit I have always enjoyed the tastes and touches of Australia in her various series.
Regrettably, for me, the relationship between Emberly and Jackson doesn't come off in the least bit romantic, they feed the fire off each other, literally, but as far as being emotionally involved, I just didn't feel it. I'm really not sure if they are supposed to feel that way toward each other or are just friends with benefits. I guess we will have to wait and see for the next installment of the series to see where this all goes. If you want fiery, after all she's a Phoenix and he's a Fire Fae, remember, a lot of dark danger, various characters that you will love or hate and some touching sweet moments then FLAMEOUT is a book you will want to read.
Learn more about Flameout
SUMMARY
New York Times bestselling author of Wicked Embers cranks up the tension in the next Souls of Fire novel, featuring Emberly Pearson, a phoenix who assumes human form to fight death at every turn.…
Emberly and her red hot partner, Jackson, have hit an impasse in their battle against the crazed humans infected by a plague-like virus derived from vampire blood. Their quest to unearth the leader of the group leads them into an ambush—and leaves Emberly at odds with her former lover, Sam, who's pressuring her to join his Paranormal Investigations Team.
To make matters worse, three local witches have been kidnapped—and if their spells fall into the wrong hands, Emberly's powers could end up smothered. With time ticking until the virus consumes the world, Emberly and Jackson must race to save the witches, find a cure, and smoke out their nemesis—or go down in a blaze of glory...
---
What do you think about this review?
Comments
No comments posted.

Registered users may leave comments.
Log in or register now!