"Once a Wish is Granted....It can't be Unmade."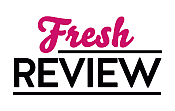 Reviewed by Sherri Morris
Posted August 21, 2016

Lennie Cash is one of the most popular girls at school...but not in a good way. Being the daughter of a wanted murderer that took his daughter along for the ride, Lennie hasn't had an easy life. Lennie lives with her three bootlegging uncles who brew and sell their own moonshine. The family tradition is that the buyer makes a wish and her uncles toast to it.
Six months after her best friend goes missing, Lennie decides to let go, and sneaks out of the house with her friend Larry to attend Michaela Gordon's annual holiday party. With some of the family's moonshine in tow, Lennie has everyone make a wish before drinking - it's tradition. Doing the same thing she has seen her Uncles do thousands of time, she toasts to wishes for bat wings, balls of steel, to basketball skills, and even for the party to go on forever. Lennie even makes a wish of her own....to bring back her best friend Dylan, who was murdered.
The next morning gives Lennie the whole understanding of be careful what you wish for. Normally such a thing as wish granting wouldn't be so bad, but in Lennie's family, it is catastrophic. Each and every wish Lennie granted last night, came true. With all her wish granting, Lennie also has attracted the attention of those that now want to use this gift of hers for much darker uses. As Lennie races to try to fix her excess wishing, she has to stay out of the hands of the one person that wants her the most....her father.
DOWN WITH THE SHINE is a stand-alone book that was nothing I expected....which is a good thing. The blurb on the back gives readers just a tease of what is to come from this book. Author Kate Karyus Quinn delivers a story filled with twists, turns, and her characters are well developed and flow easily with the common teen angst with a story line that was original and completely different from anything that I have read in awhile. If you are looking for something new and different, that will keep you engrossed, DOWN WITH THE SHINE is the book for you. There is so much in this story, you will not want to miss it.
SUMMARY
Think twice before you make a wish in this imaginative, twisted, and witty new novel from the author of ANOTHER LITTLE PIECE.
When Lennie brings a few jars of her uncles' moonshine to Michaela Gordon's house party, she has everyone who drinks it make a wish. It's tradition. So is the toast her uncles taught her: "May all your wishes come true, or at least just this one."
The thing is, those words aren't just a tradition. The next morning, every wish—no matter how crazy—comes true. And most of them turn out bad. But once granted, a wish can't be unmade . . .
---
What do you think about this review?
Comments
1 comment posted.
Re: Once a Wish is Granted....It can't be Unmade.

Nice review. I especially like the fact that there weren't any
spoilers. I seriously dislike any kind of spoilers at all.
(Belinda Knight 3:56am August 22, 2016)
Registered users may leave comments.
Log in or register now!