"Delta Force war on drugs leads to romance"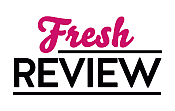 Reviewed by Make Kay
Posted August 8, 2016

Romance Suspense | Romance Military
HEART STRIKE by M.L. Buchman is book 2 in the Delta Force series. Buchman is my go-to author for romantic suspense. Fans of Suzanne Brockmann will love Buchman's spin on military romance, providing all the spine-tingling suspense and the romantic feelings and actions, but also adding the impeccably- done details of military action and equipment.
Melissa Moore is the second woman ever to qualify for Delta Force. Book 1 in the series, Target Engaged, is about the first woman to make it to Delta Force, Carla Anderson (referred to as Carla Effing Anderson by Melissa, who sees Carla as someone with a record for her to beat). Having made the team, we can easily see that Melissa has the skills to comport herself admirably as one of the best of this elite force, even if she's a little unsure of it herself. Less than 24 hours after graduating from the grueling Delta Force training course, Melissa finds herself as part of an existing team operating in South America, with Carla as the titular head. Melissa is uncertain if she can fit in easily with this new team that's already been functioning tightly for the last 6 months. Her uncertainty seems a little unreal; I would think that a woman who has just succeeded in making Delta Force would have to have a mind of steel to make it through the hazing and crap from all the guys who don't want to see a woman succeed in "a man's world," but it certainly does make her a much more sympathetic character.
Richie Goldman is the team geek of Delta Force. Richie's moniker is Q, after the Q in the James Bond movies who runs the MI6 department with all the amazing gadgetry, because Richie is his team's technical wizard. Richie and Melissa are tapped to be the two pilots for their upcoming mission since they've both flown before, and they train together frantically for a couple of days to learn to fly the vast number of airplanes that they're need to be familiar with to pull off the appearance that they are a drug smuggler team for hire. Drawn immediately to each other by insta-attraction, Richie and Melissa quickly learn that each of them is competent, intelligent, and loyal. The mutual respect Buchman's hero and heroines develop for each other is always so refreshing. The more time Richie and Melissa spend together, the more they are drawn to each other, and the sexual sparks build up to the point of a raging fire. It does seem like they fall into bed and into a relationship super quickly, but they have the role model of Carla and Kyle (the true head of their Delta Force team), who are already romantically involved.
It's easy to get hooked on Buchman's books. The combination of competent military people, sexual tension, and action with suspense make these books addictive like catnip. One story is never enough. Thank goodness Buchman also has the Nightstalkers military series and Firehawks heli- aviation wildland firefighters series as well as this Delta Force series, so there is plenty of action and lovin' to be had. Buchman's books always satisfy, and HEART STRIKE is no exception.
SUMMARY
DELTA FORCE: The deadliest elite counter-terrorism unit on the planet
• A precision strike force
• The most out-of-the-box thinkers in any military
• Will die to get the mission done
SERGEANT RICHIE "Q" GOLDMAN: The smartest soldier on any team
SERGEANT MELISSA "THE CAT" MOORE: Newest on the team, determined to be the best
Rescued from an icy mountaintop by a Delta operative, Melissa Moore has never met a challenge she can't conquer. Not only she will make Delta Force, she will be the best female warrior in The Unit, and woe to anyone who says otherwise. Technical wizard Richie Goldman is Bond's "Q" turned warrior. A genius about everything except women, he takes point on the team's most dangerous mission yet. When the Delta Force team goes undercover in the depths of the Colombian jungle, surviving attacks from every side requires that Richie and Melissa strike right at the heart of the matter...and come out with their own hearts intact.
---
What do you think about this review?
Comments
No comments posted.

Registered users may leave comments.
Log in or register now!