"Time doesn't hide all your secrets"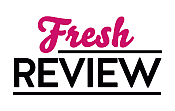 Reviewed by Sharon Salituro
Posted August 4, 2016

Six young college students meet up at Penn State and form a family-like bond. They did everything together. Of course they all promised that after graduation, they would remain best friends. Fast forward twenty years. They all lead their own lives, some good, some not. Until one day, they all receive a fed ex envelope from Bea. Strange, since she died years earlier. Bea's 40th birthday is coming up. She would like them all to meet up at their old apartment.
All of them have their own memories of the apartment and of course of Bea. Colin, always loved Bea, but no one knew. None of them know the other big secret that he is keeping from them. Katherine and Owen were lovers in college and are married. Katherine runs her own business and Owen stays at home with the kids. Lindy is a very popular signer, but also has many secrets. Annie the one that everyone thinks has the perfect life has a cheating husband.
Love this story line. Allison Winn Scotch makes me wonder how I would react to returning to a place that was dear to me after years away. I really liked that all of them felt they had the best life possible, but in reality none of them are perfect.
Allison Winn Scotch shows that you really can't go back in time and expected everything to be the same. Everyone has secrets. Some can hurt other people. I found myself at times feeling sorry for some of the characters. Especially Colin has he has the biggest secret of all of them.
Want a great book to forget your life? IN TWENTY YEARS is the book to pick up and wonder how your life is different than twenty years ago.
SUMMARY
Twenty years ago, six Penn students shared a house, naively certain that their friendships would endure—until the death of their ringleader and dear friend Bea splintered the group for good. Now, mostly estranged from one another, the remaining five reluctantly gather at that same house on the eve of what would have been Bea's fortieth birthday.
But along with the return of the friends come old grudges, unrequited feelings, and buried secrets. Catherine, the CEO of a domestic empire, and Owen, a stay-at-home dad, were picture-perfect college sweethearts—but now teeter on the brink of disaster. Lindy, a well-known musician, is pushing middle age in an industry that's all about youth and slowly self-destructing as she grapples with her own identity. Behind his smile, handsome plastic surgeon Colin harbors the heartbreaking truth about his own history with Bea. And Annie carefully curates her life on Instagram and Facebook, keeping up appearances so she doesn't have to face the truth about her own empty reality.
Reunited in the place where so many dreams began, and bolstered by the hope of healing, each of them is forced to confront the past.
---
What do you think about this review?
Comments
No comments posted.

Registered users may leave comments.
Log in or register now!