"Skating Champs Leave This Reviewer Cold"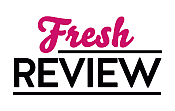 Reviewed by Kristen Donnelly
Posted August 1, 2016

Y'all, I was so excited about this book. I love sports romances and I love figure skating. I've also watched all season of THE AMERICANS which has led to me to a fascination with Russia. A book which scratched all these itches?
COUNT. ME. IN.
But, meh. The whole thing just didn't work for me. I found Amy to be a frustrating heroine; someone who felt more like a caricature than a character. I never fully understood her motivations or her reasons for certain decisions and overall, she read as a dramatic child. I know us romance readers tend to be hardest on the heroines, but sometimes it's with due reason. Also, personally, I'm not a huge fan of the particular plot device used to provide dramatic tension between Mischa and Amy, so that had me emotionally checking out of their relationship.
Mischa, on the other hand, I could have read reams about. He felt realized and developed, and deserving of someone who knew herself better than Amy did! I really enjoyed getting to know him, and his character arc.
This isn't an awful book by any means. It's enjoyable and many aspects of it are well written. Just because Amy didn't work for me doesn't mean she won't for you (there are loads of folks on the Internet who love her, so perhaps you'll be one of them!). If you like figure skating, I'd still give this a whirl, as just about everything to do with that in the book was fun and fascinating.
SUMMARY
In this second-chances romance, a former top men's figure skating champion is willing to risk everything for a comeback—except a new start with his long-lost love
An unexpected phone call from the man who broke her heart offers Amy Shepherd an opportunity to return to the work she loves, training elite figure skaters. Except it's just one figure skater: him. Can she finally forgive and forget?
Figure skater Mikhail "Misha" Zaikov once had it all: medals, money and the adoration of millions. But a devastating injury put an end to his career and his romance, leaving him with nothing but regret over what could have been. His last chance to rejoin the world's top skaters is now. And there's only one person who can help him: her.
On Russia's unyielding ice, Misha must reclaim what he's lost while facing off against a talented young rival and risking further injury. But Amy soon discovers Misha's much bigger challenges lurk off the ice. And she's determined to keep Misha whole and healthy, even if doing so ends his shot at the gold.
---
What do you think about this review?
Comments
No comments posted.

Registered users may leave comments.
Log in or register now!