"Fiery combatants evolve into fiery lovers!"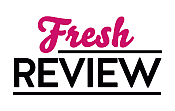 Reviewed by Miranda Owen
Posted June 28, 2016

THE BILLIONAIRE BACHELOR is book one in Jessica Lemmon's Billionaire Bad Boys series. In spite of a most inauspicious first meeting, in which Merina Van Heusen confronts Reese Crane about a real estate deal near and dear to her heart, they wind up married a mere matter of days later. I love marriage of convenience-themed stories as well as ones in which the hero and heroine have to fake a relationship that turns real, and THE BILLIONAIRE BACHELOR has those elements. This is a great story for fans who enjoy romances that have a hero and heroine who start off as fiery verbal combatants but evolve into fiery lovers.
Merina and Reese's temporary marriage unexpectedly plays with their emotions. Even though Merina and Reese have both been deeply betrayed by people they cared about in the past, Reese has been unable to get past his hurt and has let it color all of his relationships with women afterward. The affectionate displays they put on, for the media and Reese's board of directors, are unexpectedly full of heat and sexual tension that is blistering. It's very helpful having THE BILLIONAIRE BACHELOR told from alternating perspectives because there is so much deception, and the main characters often do and say the opposite from how they really feel. Jessica Lemmon does a wonderful job making the romance come alive as Merina and Reese experience the desire and anguish push and pull as they figure out what they want from their relationship. The journey Merina and Reese go on together in THE BILLIONAIRE BACHELOR is very emotionally profound.
THE BILLIONAIRE BACHELOR is roller coaster romance between two very hot-blooded and complicated characters. The complexities brought on by love make for an intriguing story. The passion that develops between Merina and Reese translate into some sizzling scenes. I would love to see stories about characters like Lorelei and Tag in future books. I look forward to the next Billionaire Bad Boys book by Jessica Lemmon.
SUMMARY
Indecent Proposal


Manwhore. That's what the board of directors-and the tabloids-thinks of billionaire bachelor Reese Crane. Ordinarily he couldn't care less, but his playboy past is preventing the board from naming him CEO of Crane Hotels. Nothing-and no one-will keep him from his life's legacy. They want a settled man to lead the company? Then that's exactly what he'll give them.


Merina Van Heusen will do anything to get her parents' funky boutique hotel back-even marry cold-as-ice-but-sexy-as-hell Reese Crane. It's a simple business contract-six months of marriage, absolute secrecy, and the Van Heusen is all hers again. But when sparks fly between them, their passion quickly moves from the boardroom to the bedroom. And soon Merina is living her worst nightmare: falling in love with her husband . . .
---
What do you think about this review?
Comments
No comments posted.

Registered users may leave comments.
Log in or register now!