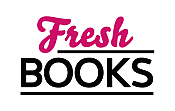 Grab your best read in March!
"Stolen glances, steamy encounters, and sexual tension galore!"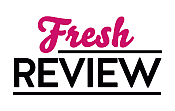 Reviewed by Miranda Owen
Posted June 25, 2016

SCOT OF MY DREAMS is Book 2 in Janice Maynard's "Kilted Heroes" series. Each book in this series follows one of three friends who have decided to look for romance in Scotland. Each woman is hopeful yet realistic about their chances. In SCOT OF MY DREAMS, Willow - perhaps the most cynical of the three friends - finds a dreamy Scottish laird when his dog pounces on her. When Willow winds up staying at the Laird of Dunvarstone's castle, there are stolen glances, steamy encounters, and sexual tension galore.
Willow Ryman and Bryce MacBrae, Laird of Dunvarstone are terribly good people who both take on a lot of responsibility for others. Willow and Bryce derive a lot of joy from being together, but the biggest obstacles in their path are their own doubts and fears. Although they both eventually give in to their physical attraction, it is a constant struggle for them to not get too emotionally attached. Janice Maynard balances the character-driven storytelling with steamy scenes. Although Bryce is a hottie, it's very understandable why Willow wants to try and maintain her emotional autonomy. Willow's mother went to pieces after Willow's father walked out on the family when she was younger, and she never wants a man to have that kind of power over her.
Bryce's sister is a great character and her story is compelling without taking away from the romance between Bryce and Willow. The reader gets to know Willow and Bryce a little bit better through their interactions with Abigail. With Willow all alone in a strange country, and separated from her best friends, Abigail provides a tremendous amount of support and sisterly comfort.
SCOT OF MY DREAMS has a sinfully sexy Scottish laird, a castle, and a pleasingly pragmatic heroine. SCOT OF DREAMS is the kind of book that will make you feel swept away by the romance. There is a lot of yearning and intense emotions in SCOT OF MY DREAMS but not melodrama. I can't wait to read the final book in this fun "Kilted Heroes" series!
SUMMARY
In USA Today bestselling author Janice Maynard's sweet and sexy new series, three childhood friends with a shared passion for the Outlander novels and TV show decide to travel to Scotland looking for adventure—and their very own Highland heroes…

Willow Ryman is as crazy about Scotland as her friends, but she's on a tighter budget. So during their visit, she opts to stay at a shabby local hostel instead of a cozy B&B. When the owners abruptly decide to shut down for renovations, Willow is left out in the cold—until while exploring the countryside, Willow meets a handsome, friendly, kilt-clad fisherman. The Scotsman is everything she's dreamed about. But he's a blueblood, and she's blue collar…

Bryce McBrae's lineage as Laird McBrae has always been more of a burden than a blessing. Rarely does it spark such stimulating conversation as he enjoys with the pretty, refreshing American. Wanting more and unwilling to let Willow slip away, he invites her to stay at his castle. But as the two fall hard and fast for each other, they'll have to decide whether this is just a vacation fling—or a sexy Cinderella story come true…
---
What do you think about this review?
Comments
No comments posted.

Registered users may leave comments.
Log in or register now!