"Finally Bas and Myst's exciting story!"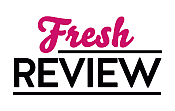 Reviewed by Annetta Sweetko
Posted June 24, 2016

As a faithful reader of author Alexandra Ivy's Sentinels books I was always curious about the past of Bas, the assassin. And of course add Myst the mysterious mother of his beautiful daughter Molly and BLOOD LUST is the book I had been waiting for.
I knew there must be more to him than meets the eye, especially when we saw glimpses of him with his little daughter. Then when Myst suddenly returns wanting to spend time with their daughter, he gets caught up in the what could be.
Myst has lived her life on the run from the Brotherhood, enemies of the high bloods. On a once in a life-time impulse she is unable to resist spending the night with Bas Cavrilo but after disappearing she finds herself pregnant. Knowing she couldn't run with little Molly she gives her to Bas but has secretly kept in touch with the little angel.
She only wants to spend some time with her little girl before she faces her destiny. A vision as a child has led her to believe that she will create a weapon that will destroy her people. How was she to guess that Bas would be determined to not ever let her go again?
BLOOD LUST is mesmerizing, sweet, steamy, action-packed story by author Alexandra Ivy. Ms. Ivy's Sentinels are one of my favorite series because the characters are varied and a few of them you aren't sure if you should like while others you will love. On the surface Bas is an anti-hero character, an assassin with little regards to other people's feelings except for his daughter Molly, his second Kaede and of course the mysterious Myst. But then you see the gentler side and you get the whole man. As example of his softer side he spent five years searching for Myst to no avail only to have her just suddenly show up. I like watching alpha male characters get thrown for an emotional loop. The interaction between the two of them as they go on the necessary adventure to find out the truth of Myst's vision and end the danger to her is interesting as Myst continues to try to keep her secrets. But one thing Bas plans is to never let Myst run again, and watching him as he realizes this makes for an intriguing read. I also loved getting to know more about the Mave and the Tagos (aka Lana and Wolfe) and I am really hoping the day will come when they become a couple. Also, now knowing Kaede I would like to see him get his own HEA. If you want to get your hands on a book that will take you away and leave you breathless then BLOOD LUST will do just that.
SUMMARY
Blessed and cursed by their hidden abilities, the Sentinels have no choice but to live, and love, on the edge of humanity…

The Sentinel assassin, Bas, is facing the greatest challenge of his outcast existence. His young daughter, Molly, has been kidnapped. But her disappearance has brought the return of her mother, Myst, whom Bas has never forgotten--or forgiven.

Haunted by a vision that she's destined to create a weapon that will destroy thousands, Myst was never impulsive--until she met the irresistibly handsome Bas. But with the Brotherhood, the enemy of the high-bloods hunting for her, Myst had to stay on the run, to keep her child, and the world, safe. Now, with the most important thing in both their lives at stake, she and Bas must embark on a treacherous journey to save Molly, to confront the truth of Myst's fate--and to face their fierce desire for one another.
---
What do you think about this review?
Comments
No comments posted.

Registered users may leave comments.
Log in or register now!