"Discovering the inevitable secrets of growing up"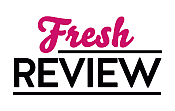 Reviewed by Bharti C
Posted June 22, 2016

Suspense | Contemporary Women's Fiction
THE GIRLS IN THE GARDEN is the first book I have read by Lisa Jewell. She is quite a popular author and one of my reading resolutions of 2016 is to read new authors. When I saw this book up for review I grabbed it quick and the pretty cover made it easy too. The cover and blurb appealed to me and sounded mysterious enough for me to read and uncover the secrets in the whimsical garden of London. The title doesn't give away much and when you read the story you would have never expected the main themes in it.
The main stars of the story are Pip and Grace who due to disastrous circumstances move to a smaller house surrounded by a secret, thickly treed, mysterious garden in the midst of the city. Without their father, in a new, slightly weird communal house they are a bit out of sorts. As they settle in and make sense of the surrounding gardens and its secrets, things happen. Nothing new but definitely a bit weird and unusual things. When tragedy strikes the sisters, secrets and mysteries of past and present unravel, a layer at a time. The girls' mother Claire and their neighbor Adele are opposites and while Claire did not make a lasting impression on me, Adele and her family were a bit creepy. There were some lovable characters like the old lady, the young loner boy Max and definitely some creepy, weird characters too. Reading THE GIRLS IN THE GARDEN is like sitting around a fading bonfire and listening to a story from the past. The story wasn't anything unusual, but it sure was weird and creepy at places. Overall I wouldn't pick it up again or remember its characters fondly.
THE GIRLS IN THE GARDEN is one of those stories about life where things happen and there isn't much done about it in reality. There wasn't anything that would have made it better or worse, it just was. I felt the secret gardens were a living, breathing entity in THE GIRLS IN THE GARDEN and if it weren't for the gardens there wouldn't be this story.
SUMMARY
Imagine that you live on a picturesque communal garden square, an oasis in urban London where your children run free, in and out of other people's houses. You've known your neighbors for years and you trust them. Implicitly. You think your children are safe. But are they really?
On a midsummer night, as a festive neighborhood party is taking place, preteen Pip discovers her thirteen-year-old sister Grace lying unconscious and bloody in a hidden corner of a lush rose garden. What really happened to her? And who is responsible?
Dark secrets, a devastating mystery, and the games both children and adults play all swirl together in this gripping novel, packed with utterly believable characters and page-turning suspense. Fans of Liane Moriarty and Jojo Moyes will be captivated by The Girls, the next unforgettable novel by New York Times bestselling author Lisa Jewell.
---
What do you think about this review?
Comments
No comments posted.

Registered users may leave comments.
Log in or register now!