"Another winner filled with reapers, mayhem and love"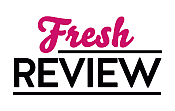 Reviewed by Annetta Sweetko
Posted May 16, 2016

Once again author Donna Grant tosses us into her magical world of the Reapers with DARK ALPHA DEMAND. Death, better know to her Reapers as Erith, has sent Talin into the Light Court as a spy. Almost from the beginning the rumors of Reapers are running its course.
Talin has the ability to blend in anywhere, so the job is easy. Until Neve captures his eye. He expected to enjoy his time with the beauty and walk away, but that isn't quite what happens.
The problem with Reapers and Fae is that if the Reaper tells his partner what he is the Fae will die. That is what happened to Bran, a fallen Reaper, who is seeking revenge on Death and the Reapers for the death of his love. Now Bran must be stopped from destroying everything and eve everyone with his vengeance.
DARK ALPHA DEMAND will hold you spellbound. I really liked Talin from the past books and adored Neve who was smart enough to figure out who Talin is and go from there. This new series rounds out into deeper depth. And for those who haven't read this particular series, series, I can only say that you need to get started. You will find a number of characters from Ms. Grant's other series.
In this book we are learning more about the Reapers as well as the intricacies of the Fae Court, the Dragon K Kings and a few secrets concerning Death herself. Of course, Rhi and her Reaper watcher are present and she gets a chance to swing her sword once again. There is still so much to learn: Why is Rhi being watched by a Reaper, where is the Fae Queen when all this intrigue is going on and what part will the Dragon Kings have in all of this? If you want an intriguing story line, with amazingly fresh characters a sweet romance and a good hit of steamy moments and of course a bad guy that seems unstoppable but you know somehow he will be, then DARK ALPHA DEMAND is just what you are looking for.
SUMMARY
There is no escaping a Reaper. I am an elite assassin, part of a brotherhood that only answers to Death. And when Death says your time is up, I am coming for you...
My secret is an ancient one. I exist to exact vengeance on the Fae for their wrongs per Death's orders. When I'm sent as a spy to one of the most treacherous, deceitful places in any realm – the court of the Light Queen – things go awry. Neve captured my soul with just a look from her seductive gaze. She is who I want, who I crave…who Ihunger for. But someone has set out to kill her – and expose me. I'll destroy any man – human or Fae – who brings harm to her, for she is the light my soul can't risk losing…in Dark Alpha's Demand, the next Reapers novel from New York Times bestselling author Donna Grant.
---
What do you think about this review?
Comments
No comments posted.

Registered users may leave comments.
Log in or register now!