"Heart pounding, nerve-jangling suspense combined with sizzling sex; all you could want!"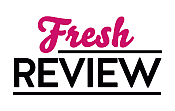 Reviewed by Lynn Cunningham
Posted May 7, 2016

Laney Knox is a 24 year old beautiful young woman who is a computer genius. She works for a company called The Delphi Center that performs all sorts of professional technological services for anyone who needs them. This includes the police, FBI and other law enforcement agencies. They also run security checks for online companies such as dating websites to make sure that the sites cannot be hacked.
Laney loves her job. But there is something in Laney's past that has turned her into a workaholic as well as someone with a rather unexciting social life. One night three years ago, Laney was attacked by a man who let himself into her house and meant to kill her. She managed to fight back and elude him long enough to escape with her life. The man was never caught and that is something that Laney never forgets. Always looking over her shoulder, she has a high quality alarm system installed in her house. Her life suits her and the last thing she is looking for is romance.
Detective Reed Novak has seen plenty of horrific crimes in his line of work. At age 39, he is divorced and starting to develop some grey streaks in his hair. There is something about the murder of Amber Abrams that tells him something really serious is going on here and that things are only going to get worse.
When it comes to light that Amber was on a dating website, Reed crosses paths with Laney. Her attack has many of the same elements as Amber's murder and she wants to make sure that the predator is caught. What Laney and Reed do not count on is the instantaneous heat that flares between them. Laney is fine with a fling situation but Reed is too aware of their age difference to make any moves in that direction.
While they are still trying to figure out where they are going personally, there are more murders to investigate. Reed does not want Laney anywhere near this case but she knows that she is the only one with the skills and information to point the police in the right direction. The problem is whether or not she will live to expose the murderer because he is closer than she thinks.
DEEP DARK takes the reader to a totally different side of the internet and online dating. Not only is it pretty informative as to how things work but it offers nail biting, tense scenes throughout the plot. The suspense is built through the exceptional crafting of words used to describe each scene. You will seriously want to keep the lights on while reading DEEP DARK because your imagination will run wild as to what the darkness can hold; even the darkness in your own home.
Along with the terror that simply creeps up on you, it would be remiss not to mention the sizzling heat between Laney and Reed that practically singes the tips of your fingers as you read. These two are the perfect couple in all ways as you will quickly discover. Laura Griffin has that delicious ability to carry her readers along with her characters so that they can enjoy the developing relationship from the first step.
DEEP DARK is a book to be devoured and savored with each new development. It is the perfect combination of mystery, terrifying suspense and hotter than hot romance. What more could you ask? Laura Griffin will quickly become a favorite author of yours!
SUMMARY
"If you like CSI and well-crafted suspense, don't miss these books" (RT Book Reviews)! The tenth novel in the New York Times bestselling Tracers series is a gripping romantic thriller from the author who "never fails to put me on the edge of my seat" (USA TODAY).
The moment detective Reed Novak steps onto the crime scene, he knows the case is going to rock his world. A beautiful young woman murdered at home. No sign of forced entry. No motive. She's obviously not the killer's first victim, and Reed's instincts tell him she won't be his last. Reed's first clue comes via a mysterious text that links to a dating profile, but even more intriguing than the clue is the person who sent it.
As a white-hat hacker in the Delphi Center's cyber investigation unit, Laney Knox sneaks into some of the deepest, darkest corners of the Internet looking for predators. Laney would prefer to stay away from Austin PD's most recent murder case, but she can't ignore the chilling similarities between that crime and her own brutal attack years ago. Laney offers to help the sexy lead detective, but he wants more from her than just a promising tip—Reed wants her trust. Laney resists, but as their relationship deepens she's tempted to reveal the closely guarded secrets that could make her a key witness…or the killer's next victim.
---
What do you think about this review?
Comments
No comments posted.

Registered users may leave comments.
Log in or register now!