"Important life lesson about love and passion."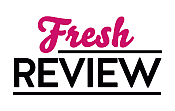 Reviewed by Sandra Wurman
Posted April 26, 2016

LOVE OF THE GAME is actually the third book in the Stardust, Texas series by Lori Wilde. I had no idea it was part of a series. Didn't know until I read it as part of the foreword. Why am I mentioning it -- well quite simply -- if they are as wonderful as LOVE OF THE GAME you wouldn't want to miss them. I've read lots by Lori Wilde whose writing is lovely and varied. LOVE OF THE GAME captures some wonderful moments on the page and proves once again that Lori Wilde is an exceptionally gifted author.
Get ready to absolutely fall in love with one of the genuinely crazy great guys. By the first dozen or so pages Axel Richmond will have you laughing out loud. You can't help it. Axel can't keep his eyes off Kasha Carlyle the physical therapist who brazenly asserts herself into his care. His mind is preoccupied with this gorgeous exotic woman he just met. Axel and Kasha will be spending plenty of time together to get his pitching arm in shape for the baseball season and hopefully avoid season and possibly career ending surgery. Kasha is confident she can get Axel back on track without any additional harm to his already questionable status. First order of business is to get this highly charged active major league pitcher to relax.
Relax is the one thing Axel can't seem to do whenever Kasha is around. His attraction is strong. Ethically Kasha is bound to keep her relationship with Axel professional and detached. Usually an easy thing for her to do. Kasha is used to being in control of her emotions -- perhaps a little too controlled. Axel sees that immediately and as a highly competitive being he begins to think that while Kasha can work on his arm problem, he can perhaps get her to open up a little.
Kasha has good reason to keep emotions carefully bottled up. Her childhood taught her what unleased passion can do to people. Her adoptive parents and sisters gave her a safe haven and love. Kasha deeply loves her family but even so maintains her control mantra.
As the book continues my love affair with Axel grew as understanding of his past becomes clear. This is a very good man. Kasha would be lucky to call Axel hers. But Kasha has many secret she keeps deeply hidden. She is a survivor. Now the issue is whether she can finally see herself as passionately in love with a man who has come to mean a great deal to her.
The Stardust, Texas series has a little bit of fairy dust component in each of the stories and LOVE OF THE GAME is no exception. Lori Wilde is a believer of the power of love. That power has never been stronger than in this warmhearted tale of people getting on with life, handling all those hard balls that come their way and batting a thousand. LOVE OF THE GAME definitely hits one out of the park. Lori Wilde brings all her characters to life through sassy, funny, heartwarming scenes and dialog. Some of the best ever in LOVE OF THE GAME.
SUMMARY
A sexy sports superstar discovers his body isn't the only thing that needs healing in this newest Stardust, Texas novel from New York Times bestselling author Lori Wilde.
With major league good looks and talent, Dallas Gunslingers relief pitcher Axel Richmond was living the good life. Even if the roar of the crowd could never distract him from the loss of his young son. But now with an injured shoulder and his career on the line, Axel is stuck recuperating at a ranch in Stardust, Texas . . . striking out only with his gorgeous physical therapist.
Kasha Carlyle has one week to get Axel back in action or she can kiss her much-needed job with the Gunslingers goodbye. And any chance to seek custody of the orphaned half-sister she never knew existed. She quickly learns that Axel's guarded heart also needs healing . . . requiring all kinds of sneaky plays and sexy moves in extra innings.
---
What do you think about this review?
Comments
No comments posted.

Registered users may leave comments.
Log in or register now!