"Is being alone the safest option?"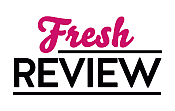 Reviewed by Viki Ferrell
Posted April 19, 2016

Shelby Gilmore has been in Fool's Gold for two years. She's working in the local bakery and enjoying her new life. On New Year's Day she finds Aidan Mitchell at Brew- Ha-Ha and makes a pact with him. They decide to be friends, just friends, for six months to help each other heal.
Aidan runs Mitchell Adventure Tours and is somewhat of a playboy. He only dates customers who are in town for the week or weekend. He "loves them and leaves them," then moves on to the next unsuspecting woman. A real relationship is not in the cards for him. That philosophy backfired on Aidan New Year's Eve. A woman he could not remember lit into him with all she had about not knowing who she was. Aidan wants to change his life and learn to respect women and know them for who they really are.
Shelby is trying to overcome a very painful past. She's afraid all men are like her father, and she needs to learn to trust a man. She really wants her "happily ever after" with a husband and kids. The six month experience between Shelby and Aidan brings a lot of questions to the table. Can they make it that long, and will each find what they are looking for? Everyone in town is questioning it.
Susan Mallery has found a gold mine in her Fool's Gold series. She masterfully creates charming, realistic characters and knits them into this cozy California town. BEST OF MY LOVE is another installment that will have you begging for more. If you've read several or all of this series, Ms. Mallery does an outstanding job of bringing in most all her previous characters in some way to explain the relationships and update you on their lives. And, because she does that, you can read them as a stand- alone, or miss one here and there, and still enjoy them immensely. BEST OF MY LOVE is a story about trust and healing, about putting the past behind and moving forward with your life. Both Aidan and Shelby want to change their lives, but at the same time, aren't sure they want to take the risk.
Ms. Mallery incorporates a little bichon frise named Charlie into the story. As a prize for a charity auction, she gave away the opportunity to have your pet as part of the storyline in one of her books. Charlie won the prize and will also win your heart in BEST OF MY LOVE.
SUMMARY
An irresistible new love story from the #1 New York Times bestselling author of the Fool's Gold series, set in a town Library Journal calls "so appealing, readers will want to start scoping out real estate."
To overcome her painful past, baker Shelby Gilmore goes on the hunt for a friend—a male friend—to convince her stubborn psyche that men can be trusted. But where in a town as small as Fool's Gold will the petite blonde find a guy willing to not date her?
Dark, charming Aidan Mitchell puts the "adventure" in Mitchell Adventure Tours…and into the beds of his many willing female tourists. Until he realizes he's inadvertently become that guy—the one-night Casanova—and worse, everyone in town knows it. Maybe Shelby's boy/girl experiment will help him see women as more than just conquests so he can change his ways and win back his self-respect.
As Aidan and Shelby explore the secret lives of men and women, the heat between them fires up the Fool's Gold rumor mill. If no one will believe they're just friends, maybe they should give the gossips something to really talk about!
---
What do you think about this review?
Comments
No comments posted.

Registered users may leave comments.
Log in or register now!