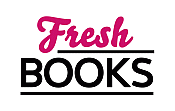 May Blossoms (books) for reading!
"Riveting! Murder, illegal gold mines, corruption and everyday life in modern Ghana!"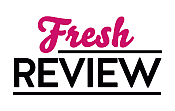 Reviewed by Audrey Lawrence
Posted April 19, 2016

Things are starting to look good for Darko Dawson as he relaxes and enjoys a day in the park with his wife Christine and his two beloved sons, Sly and Hosiah. Sly had been adopted from a life on the streets of Accra, the capital of Ghana, and he is protective of his younger brother Hosiah, a boy with a smile that lights up the world but has a heart with congential disease.
Recently promoted to being the Chief Inspector of the Criminal Investigation Department (CID) of the Ghana Police Service (GPS), Darko is a little worried about how he will relate to his new boss, but not too concerned. After all, his previous partner, Detective Inspector Philip Chikata, is the nephew of a senior high ranking police officer, and hopefully he can help. What he didn't expect is his first assignment. How will Christine react to that news?
His new job takes him away from all his carefully organized plans for his sons' school and has him heading for Obusai in the remote and rural region of Ashanti in central Ghana. A place, once beautiful, now being laid to waste by illegal gold mining activities and massive environmental damage. Arriving, Darko is less than impressed with the lax atmosphere in the police station. But, almost before he can do anything, the murdered body of a Chinese owner of a gold mine is discovered and Darko needs to investigate it. With no police car available, Darko takes a taxi as close as he can to the crime scene. Can he get the support needed to solve this crime? Will the tough challenges he faces overwhelm him?
GOLD OF OUR FATHERS is the fourth book in by the award winning bestselling author Kwei Quartey and it truly is a wonderful gem of a story. Kwei Quartey, born in Ghana and raised by a black American mother and a Ghanaian father, is a practicing physician and a crime writer living in Pasadena, California. With this background, Quartey gives a very immediate and authentic voice and understanding of contemporary life in Ghana.
As GOLD OF OUR FATHERS is my first experience with his series, I can fully attest to the fact that it reads exceptionally well as a stand-alone book and now I can't wait to read his earlier books on Darko Dawson and his family. I am sure Darko Dawson fans who have already read Quartey's previous books will find this a very welcome addition! The stories continue to move forward from each other and give a better sense to Dawson's character in both his strengths and weaknesses and with his relationship with his family members, particularly with his wife whose comments often spark ideas that help Darko in his police work and his interactions and there is good amusement in how he interacts with Gifty, his mother-in-law and occasional nemesis. Darko is very likable professional who strives to be a good father and husband as well as being passionate about his police work without putting himself too much in jeopardy. The secondary characters are all realistic in their speech, mannerisms and interactions. I particularly liked how her visits connected with his former partner, the handsome Philip Chikata, who is part of the "fit, fast and furious" Special Force in the GPS.
I am also very impressed in GOLD OF OUR FATHERS of how Quartey balances the storyline and plot development with the juxtapositioning of humour and almost comic situations with some of the very serious challenges facing people in Ghana. If you have ever read and are a fan of Alexander McCall Smith's African based stories, you will definitely appreciate GOLD OF OUR FATHERS. Do grab a copy and get into Darko's world of policing in Ghana... it will truly come to life for you! Enjoy!
SUMMARY
Darko Dawson, Chief Inspector in the Ghana police service, returns in this atmospheric crime series often compared to Alexander McCall Smith's The No. 1 Ladies' Detective Agency novels
Darko Dawson has just been promoted to Chief Inspector in the Ghana Police Service—the promotion even comes with a (rather modest) salary bump. But he doesn't have long to celebrate, because his new boss is transferring him from Accra, Ghana's capital, out to remote Obuasi in the Ashanti region, an area now notorious for the illegal exploitation of its gold mines.
Worst of all, when Dawson arrives at the Obuasi headquarters, he finds it in complete disarray. The office is a mess of uncatalogued evidence and cold case files, morale is low, and discipline among officers is lax. On only his second day on the job, the body of a Chinese mine owner is unearthed in his own gold quarry. As Dawson investigates the case, he quickly learns how dangerous it is to pursue justice in this kingdom of illegal gold mines, where the worst offenders have so much money they have no fear of the law.
---
What do you think about this review?
Comments
No comments posted.

Registered users may leave comments.
Log in or register now!