"A smorgasbord of hot cowboys with a healthy dollop of succulent romance and intriguing mystery!"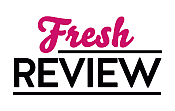 Reviewed by Miranda Owen
Posted April 9, 2016

MUST LOVE COWBOYS is the third installment in the Cowboy Heaven series by Cheryl Brooks. Cheryl Brooks endows MUST LOVE COWBOYS with the same erotic splendor she does with all her books, but "family" is another strong theme in this particular story. Tina Hayes goes from being virtually all alone in the world after the death of her ailing grandfather, to being enveloped by a makeshift family of hot cowboys.
When Tina travels to Wyoming to give her grandad's old army buddy his letters, it seems as though fate has landed her at the right place at exactly the right time. The people at the Circle Bar K Ranch make her feel needed and very much wanted. The flirty sexy fun with cowboys—and one cowboy in particular—is a big draw to Tina. After being focused on school, work, and caring for her aging grandfather for so long, it is here at the ranch where she finally gets in touch with her sexual self. Tina is the kind of self-aware, strong, realistic female character I enjoy reading about. Although Nick and Dean are super sexy and entertaining to be around, it's strong, silent, former-fireman-turned-cowboy Wyatt who drives Tina crazy. I love the slow burn of desire between Tina and Wyatt. With each glance and touch, the sensuality is kicked up another notch until they give in to their feelings for each other. The chemistry between Tina and Wyatt is fierce, and I like the friendship they develop as an important component of the romance.
In addition to the luscious romance, MUST LOVE COWBOYS offers a tantalizing mystery for readers to sink their teeth into. The villain and exact nature of his wrong- doing is ambiguous, but almost from the beginning it is obvious to residents of the Circle Bar K Ranch that something is very wrong. I love how Tina is able to work on the mystery with Wyatt and, eventually, the rest of the crew. In spite of being swimming in testosterone, all the men at the ranch respect Tina's intelligence and opinions. The light-hearted and friendly atmosphere at the ranch balances out the sense of menace. The resolution at the end makes sense and Cheryl Brooks gets there with flair.
MUST LOVE COWBOYS is a smorgasbord of hot cowboys with a healthy dollop of succulent romance and intriguing mystery. For your next book-induced vacation, check out the Circle Bar K Ranch. The romance and mystery are enough to make this book stand out, but it's the fun, laid-back attitude and feeling of comradery that makes MUST LOVE COWBOYS, and this series, extra special. I look forward to the next book by Cheryl Brooks, and hope to see Dean or Nick each get their own book.
SUMMARY
When you find yourself in Cowboy Heaven, things can get hot as hell...
From established author Cheryl Brooks comes the second in a steamy contemporary romance series set at a Wyoming ranch chock full of sexy-as-sin cowboys.
SO MANY COWBOYS...
Shy computer specialist, dog lover, and amateur chef Tina Hayes has a thing for firefighters, but when she travels to the Circle Bar K ranch on family business, the ranch's cowboys have no trouble persuading her to stay on as their cook. Especially not when she learns that brooding Wyatt McCabe-a man who makes her heart gallop like no one else can-is also a former firefighter.
HOW DOES SHE KNOW HE'S THE ONE?
Wyatt's sizzling embraces leave Tina breathless. But being surrounded by a passel of smokin' hot ranch hands can be complicated. With so many cowboys courting Tina all at once, Wyatt must prove to Tina that she belongs with him.
---
What do you think about this review?
Comments
No comments posted.

Registered users may leave comments.
Log in or register now!