"Quirky, complex, funny and sexy read"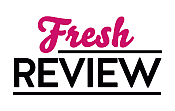 Reviewed by Annetta Sweetko
Posted April 9, 2016

Romance Paranormal | Romance Erotica Sensual
I have read a number of books by author Shelly Laurenston but this is the first of her "Call of Crows" that I have had a chance to read. It took me a while to figure out the gist of this but apparently a Norse goddess gives women who have met violent ends a second chance to live. As one of her Crows - a group of vicious, sometimes to each other, fighters against evil.
In THE UNDOING, Jace Berisha is just such a woman, after her husband killed her and was caught trying to bury her she came back as a Crow. Now she is part of an interesting group of women who are about as different as any team can be. The other Crows are trying to pull Jace back into the world, make her open up, not realizing she just wants peace and quiet and be able to read. To her that is her reward for doing her job.
The Protectors were one time enemies of the Crows who are now working together to stop a goddess from entering the world and destroying it. Danski "Ski" Ericksen finds Jace intriguing, even when she does her berserker thing. Nothing can frighten a Viking. So when some books are found that might hold a clue to stopping the goddess, but they are in Russian, Ski turns to Jace. At first she says no ... then when her interfering 'sisters' start planning her life for her she changes her mind. At least she can be near books. But can she fight off the growing attraction to Ski or the camaraderie of the other Protectors?
THE UNDOING is a complex, funny, sexy read by an author who knows how to coordinate chaos extremely well. It did take me a bit of reading to understand who belonged to whom and why they were part of the story, but this book is filled with characters that are varied and some are so much fun you can't help but keep reading. I loved Ski for how he worked out how to get close to Jace and I certainly felt for Jace as the story of her former life unfolded. Some of the Crows reminded me of women I have known over the years, some catty, some sweet and helpful, others you aren't sure are friends or foe, but when it is time to work together they manage really well. The guys are sexy, mischievous or nerdy ... yep guys you could see anywhere, except they are dangerous and deadly. I have to say this was an interesting read because no one was quite what they were expected to be. As you read you will find nuns who aren't quite the average nuns, a grandmother that I would be afraid to have, and dogs and a cat that are just plain scary. I really can't wait to see what else Ms. Laurenston has up her sleeve for this world.
SUMMARY
No one would ever accuse Jace Berisha of having an easy life--considering her husband…you know…killed her. But that was then! Now she fights for mighty Viking gods with the spectacular and vicious Crows.
But things are turning very bad, very quickly because a vengeful, ancient goddess has come into the world with just one thing on her mind--ending it. And the only way they can hope to stop her is if the Crows join forces with their one-time enemies, the Protectors. A Viking Clan created to do nothing but kill every Crow they see.

Thankfully, Protector Ski Eriksen is a peace loving kind of guy. Because the woman he is desperately trying to get close to is the beautiful and not-very-chatty Jace. Battling Nordic clans? Unkillable goddesses? Jace's mean-spirited dog? None of these things would ever get in the way of a true Viking!
---
What do you think about this review?
Comments
No comments posted.

Registered users may leave comments.
Log in or register now!