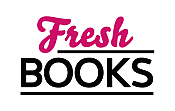 April showers are here, settle with a great read!
"Edwardian escapades in this Inspirational Historical Romance"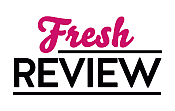 Reviewed by Kristen Donnelly
Posted March 26, 2016

Romance Historical | Inspirational Historical
THE RELUCTANT DUCHESS is an odd book. It's kind of an inspirational, kind of a suspense, and definitely a historical. If you're someone who likes Edwardian era United Kingdom (this one primarily takes place in England), then you may like it. Edwardian era is Downton Abbey-esque, by the way, and concerns a duke, so propriety is the name of the game. This one happens to be a quasi-Pentecostal Christian, but he's still a duke—the Duke of Nottingham, to be precise.
I'm getting a touch ahead of myself. Rowena, our heroine, is essentially petrified by fear and only shows agency or emotion when she fears her control is being taken from her. Her father, a Scottish lord, rules his land and his people with an iron fist and is known for being a bit of a curmudgeon. However, when the choice is presented to him to scheme to get his daughter matched outside of the clan for her own safety, he goes swiftly along with it.
Rowena is thus thrust into the world of the duchy, with no desire to be there and limited belief her husband will ever love her. He receives a word from God to marry her, which is enough for him to go on, and they set off on their happily ever after. The plot is largely driven by a mystery regarding the Nottingham family jewels and locating them in some manner. There's some nefariousness with another family who wants the jewels.
The inspirational-ness of it all isn't overwhelming, but if you're someone not used to the mindset of God speaking to people or them feeling like God speaks to them directly, most of the action of this book is going to seem weird. If you're in the bag for that, you may still have some questions as this intense relationship with God only seems to come up at certain times.
THE RELUCTANT DUCHESS just didn't work for me. I think this tale would work for the overlap of people who both like reading about evangelical Christians and who enjoy the exploits of the Crowley family.
SUMMARY
A Riveting Edwardian Series Set among Britain's High Society

Lady Rowena Kinnaird may be the heiress to a Highland earldom, but she has never felt good enough--not for her father, not for the man she thought she'd marry, not for God. But after a shocking attack, she's willing to be forever an outcast if it means escaping Loch Morar.

Brice Myerston, the Duke of Nottingham, has found himself in possession of a rare treasure his enemies are prepared to kill for. While Brice has never been one to shy away from manor-born ladies, the last thing he needs is the distraction of Lady Rowena, who finds herself in a desperate situation. But when Rowena's father tries to trap Brice into marrying his daughter, Brice makes a surprising decision.

Rowena wanted to escape the Highlands, but she's reluctant to marry a notorious flirt. And when she learns that Brice is mixed up in questionable business with a stolen treasure, she fears she's about to end up directly in the path of everything she was trying to avoid.
---
What do you think about this review?
Comments
No comments posted.

Registered users may leave comments.
Log in or register now!