"A relaxing romance set in beautiful Massachusetts"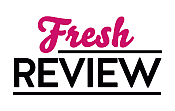 Reviewed by Clare O'Beara
Posted March 21, 2016

Just when we need a boost after winter, along comes a romance novel sounding like springtime. THE SPRING AT MOSS HILL is sixth in a series by Carla Neggers, called Swift River Valley. The town of Knights Bridge, Massachusetts, has a recent arrival called Kylie Shaw; she illustrates children's books and leads a quiet life. Her apartment in a renovated hat factory called Moss Hill is one of four, and she is about to get a new neighbour who is a private investigator. Daffodils are in bloom, trees are leafing and spring is definitely in the air. I particularly like that we get a believable history of the area, from the creation of a reservoir to lumber mills and the decline of the hat industry.
Kylie is not just illustrating old fairy tales, she has had a hit with a created family of cartoon badgers. But that work is under a pseudonym, and she's too shy and private to tell others. She resents the presumed snoopiness of a PI and just wants to be left alone, but it doesn't work out that way. Because this is part of a series, there is a chapter full of Russ Colton, PI talking to friends who gossip about him and several other series characters. If you are new in town this will provide too many names at once, but you can skip lightly through the chatter and resume following Russ in the next chapter, now we know he is ex-Navy and has friends.
Russ notes the beautifully scenic mill where he now lives is quiet, and Kylie doesn't lock her car or bicycle. He's got a job to do here, and he's not sure if Kylie is part of the job or a possible diversion. The community room at Moss Hill is going to start hosting some events, and a rumour is being spread that safety standards were ignored during construction—fire codes and so on. Russ needs to find out the situation fast in order that the job can proceed. Not much of a job, but he's helping friends. He has to wonder if privacy-loving Kylie is the one starting the rumours. And why is she so secretive? He decides to get to know her better.
I have to say I found Kylie one-dimensional, though sweet, and could see no real reason for her avoidance of recognition. I don't think the community would be unwelcoming if they did know. Knights Bridge is a small town with nothing much to do but gossip, run family firms and get romantic. This is a quiet-paced excursion for us and while the tale will suit fans of Carla Neggers, those who prefer a more dramatic storyline may want to pick up a romantic suspense story. On the other hand, THE SPRING AT MOSS HILL makes a nice relaxing read, and the romance is suitable for any reader.
SUMMARY
New York Times bestselling author Carla Neggers returns to charming Swift River Valley, where spring is the time for fresh starts and new beginnings…
Kylie Shaw has found a home and a quiet place to work as an illustrator of children's books in little Knights Bridge, Massachusetts. No one seems to know her here—and she likes it that way. She carefully guards her privacy in the refurbished nineteenth-century hat factory where she has a loft. And then California private investigator Russ Colton moves in.
Russ is in Knights Bridge to keep his client and friend, eccentric Hollywood costume designer Daphne Stewart, out of trouble. Keeping tabs on Daphne while she considers starting a small children's theater in town doesn't seem like a tough job until he runs into Kylie. Her opposition to converting part of the old hat factory into a theater is a challenge. But his bigger challenge is getting Kylie to let loose a little…like the adventurous characters she depicts in her work.
Kylie and Russ have more in common than they or anyone else would ever expect. They're both looking for a place to belong, and if they're able to let go of past mistakes and learn to trust again, they might just find what they need in Knights Bridge…and each other.
---
What do you think about this review?
Comments
No comments posted.

Registered users may leave comments.
Log in or register now!