"Christine Warren's secret world of Gargoyles returns with Rocked by Love."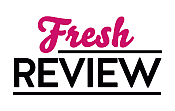 Reviewed by Sherri Morris
Posted March 14, 2016

Romance Suspense | Romance Paranormal
Kylie Kramer is a computer genius and self made millionaire from selling a program she designed. This also gives her the freedom to work on whatever she wants, and currently she is investigating the death of her best friend Bran. After his death, Bran's family stated some sort of unknown heart problem had claimed his life, but Kylie knew her friend better than that. She had hacked into Bran's computer files and made a discovery that left her with more questions than she started with. After being stood up by someone she met online with knowledge of some of Bran's computer files, she is on her way home, and as she passes a worn Gargoyle statue she is attacked.
Dag is the fourth Guardian to be awakened from his sleep of stone. Like the others previous Guardian, he is confused as to where his Warden is. However, once filled in with the state of the Guild, its Wardens, and the havoc the Darkness has been able to accomplish, he realizes that the tiny female woman who has been able to awaken him could also be in danger. Now that the Darkness knows Kylie has some knowledge of their secret world of magic, she is a target and will need constant protection....protection Dag is all too eager to provide.
While Kylie struggles to accept that she may be a woman of magic, she is also trying very hard to figure out what the Order of Darkness's plans are in releasing one of the Seven. She tries to ignore the stirring feeling she has for her new house guest.
ROCKED BY LOVE is the fourth book of Christine Warren's Gargoyle series. These series can be read as a stand alone, with some carry over characters from previously released books of this series, but the main focus is on the couples story. However, there is enough back story in each book of the series to be able to follow along without feeling completely lost. Christine Warren's writing is absolutely amazing, and she brings a diverse group of characters into her series. She has been one of my favorite authors ever since I picked up ONE NIGHT WITH A STRANGER from her Others Series. Her paranormal world has the perfect combination of sex and action. There is still a few more Guardian stories left to be told, I cannot wait to see where they awaken next!
SUMMARY
Bestselling author Christine Warren returns to the secret world of gargoyles-where legends come alive, and lovers are caught between a rock and a hard place...
Kylie Kramer knows that she's putting her life in danger when she decides to investigate her friend's mysterious death. What she doesn't know is that she's being watched over by a powerful protector. A legend in stone who has defended humanity throughout the ages. A rock-hard savior who swoops down from the sky, scoops Kylie into his impossibly strong arms, and draws her into a world that no mortal woman can imagine...or resist.
ROCKED BY LOVE
As the strongest of the gargoyles, Dag is sworn to destroy the demons that threaten Kylie's world before returning to his stony slumber. But the burning desire she ignites in him is even harder to fight-an all-consuming force that, once unleashed, can never be tamed. As their passion grows, so do the ranks of a demonic army plotting to take over the earth. When the ultimate battle begins, Dag and Kylie must face some demons of their own-to carve out a love that's stronger than time...
---
What do you think about this review?
Comments
No comments posted.

Registered users may leave comments.
Log in or register now!