"An amazing twist on ancient Gods and nymphs in the modern world"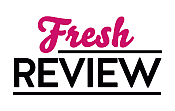 Reviewed by Annetta Sweetko
Posted March 10, 2016

Lyleia (Leia) Naiad is an ex-nymph, who due to trickery had lost her spring, a horrible fate for a nymph. So she had taken a job set up by the Legendary Consultants to be executive assistant to a billionaire, who is part of HER DEMIGOD COMPLEX.
She thought it would be easy enough to follow the one directive given when she took the job ... do not fall in love. Except for one problem: Castor (Cas) Dioskouri has been able to do something no one, man, demigod or god has managed to do...Leia has fallen for him. Keeping that a secret has been necessary because she loves the job.
Everything goes well until Leia is asked to go with Castor to a werewolf mating ceremony. Not happy with the prospects of going to an event where pheromones fly, she fears she will let him find out how she feels. She has no way of knowing that more than lust is about to fly at this ceremony. Her past and future collide in ways even she couldn't expect.
HER DEMIGOD COMPLEX is an intriguing read. I learned a lot about nymphs and Gods and even crazed werewolves in this fun read. Leia is smart, quick-thinking and a good match for Cas who's father is Zeus himself. This is a short book (145 pages) but it is packed. Author Abigail Owens is known for her provocative and very different worlds and this one is among her best. There is Cas and Leia, add to that her rotten ex who's still up to no good, a couple of wolves mating for the good of their pack, and you have a lot of scheming going on which only adds to the entertainment quotient of this read. I am really hoping Ms. Owens plans on a few more of these Legendary Consultants novels because they are fun to read.
SUMMARY
When Legendary Consultants placed Lyleia Naiad in her job as Executive Assistant to a high-powered billionaire, she was given one directive–do NOT fall in love with him. Given that he's a demigod, a successful businessman, and handsome as sin, makes that a tall order for anyone. But as an ex-nymph, she has the unique ability to resist his god-like charms.
Or does she? More than a year later, Castor Dioskouri has managed to capture her heart, a feat no man, demigod, or god has ever managed. Given the reason she was hired, she's kept her feelings to herself. Besides, Cas is still in love with his deceased wife from over a millennium ago, and Leia is a failed nymph who couldn't protect her own spring.
But now, they must attend a werewolf mating ceremony together. An event where the pheromones fly, and so do clothes, inhibitions, and common sense.
Can Leia resist her heart and her boss? Or will she lose her pride, her job, and her mind trying?
---
What do you think about this review?
Comments
No comments posted.

Registered users may leave comments.
Log in or register now!