"She finds a love she wasn't searching for."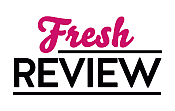 Reviewed by Annetta Sweetko
Posted March 1, 2016

Romance Suspense | Romance Paranormal
Investigating her friends death puts her life in danger, but Kylie Kramer has no way of knowing just what is in store. This hacker suddenly finds herself ROCKED BY LOVE with a thousands year old stone gargoyle, who happens to turn into a gorgeous man.
Dag, is a gargoyle, one of the warriors sworn to protect the humans from demons. He is shocked when he is awoken from his sleep by a little slip of a human and not the warden he is expecting. Meeting up with some of his brother warriors helps, but the woman is slowly becoming someone he doesn't want to resist. Now if they can survive the demons they must face, they just might become the mates they should become. That is if Kylie can accept the fated mate business on top of everything else.
ROCKED BY LOVE is the fourth of author Christine Warren's Gargoyles series and doesn't miss a beat. It is a stand alone but does continue with the fight against the demons taking over the world and brings the past gargoyles and their warden/mates back into action. Kylie is a computer geek who is using her ability to find out what happened to her friend and thus finds Dag, or should we say he finds her. I have to admit that though I love this series, ROCKED BY LOVE took me quite a bit to get into and start to like Kylie and Dag as a couple. I found Kylie just a little irritating, especially all the nicknames she has for everyone which are sometimes confusing. I had to stop and remember who she was talking to or about. Though I did think her calling Dag "Goliath" was cute and fitting. He came around a little faster for me as he seemed able to modernize himself and learn to deal with Kylie and the new world he found himself in.
ROCKED BY LOVE has romance, action, life and death moments with magic and demons, sexy gargoyle men, and the women who can handle their world. In other words, ROCKED BY LOVE has everything you need to get lost for a little while.
SUMMARY
Bestselling author Christine Warren returns to the secret world of gargoyles-where legends come alive, and lovers are caught between a rock and a hard place...
Kylie Kramer knows that she's putting her life in danger when she decides to investigate her friend's mysterious death. What she doesn't know is that she's being watched over by a powerful protector. A legend in stone who has defended humanity throughout the ages. A rock-hard savior who swoops down from the sky, scoops Kylie into his impossibly strong arms, and draws her into a world that no mortal woman can imagine...or resist.
ROCKED BY LOVE
As the strongest of the gargoyles, Dag is sworn to destroy the demons that threaten Kylie's world before returning to his stony slumber. But the burning desire she ignites in him is even harder to fight-an all-consuming force that, once unleashed, can never be tamed. As their passion grows, so do the ranks of a demonic army plotting to take over the earth. When the ultimate battle begins, Dag and Kylie must face some demons of their own-to carve out a love that's stronger than time...
---
What do you think about this review?
Comments
No comments posted.

Registered users may leave comments.
Log in or register now!