"Divine cerebral erotica!"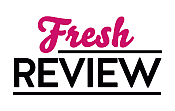 Reviewed by Miranda Owen
Posted February 24, 2016

Romance Erotica Sensual | Romance Paranormal
MY DEMON WARLORD is book 7 in Carolyn Jewel's My Immortal series. Readers new to the series should at least read Books 1, MY WICKED ENEMY, and 2, MY FORBIDDEN DESIRE, before attempting to read MY DEMON WARLORD. Carolyn Jewel does provide a helpful glossary at the end of the book, but reading the first two books will give the reader important insight into the male protagonist, Kynan. In Carolyn Jewel's world of magic and demons, you can expect the unexpected.
The relationship between demons, witches, and mages is usually very volatile in a bad way, since demons are usually enslaved by the other two groups. In the case of the demon warlord Kynan Aijan and witch Maddy Winters—the relationship is volatile in an exceedingly more pleasurable way. Having been a fan of this series for years, and having read about the often explosive and complicated relationship between Kynan and Maddy for all those years, I was dying to read MY DEMON WARLORD to see how their relationship would resolve itself. Carolyn Jewel does a great job of balancing the magic battles and villainess shenanigans while still devoting enough time to the romance. The battle to free demons and young witches from the evil attentions of the resident bad guys keeps things exciting and has resonance for the main characters because of their backgrounds.
Kynan Aijan is an antihero and a very complicated guy, so it's unsurprising any romantic entanglements he would have would be equally as complicated. Being enslaved for centuries to a mage has left scars on Kynan, and the damage done to his psyche affects him in unexpected ways. The power in Maddy and Kynan's relationship shifts constantly, creating a fascinating dynamic between them. I ended up liking Kynan more than I thought I would in MY DEMON WARLORD. Carolyn Jewel creates a compelling character study over the course of her My Immortals series, and it is exactly the kind of thing I find irresistible. Maddy is a complex character and a strong woman capable of standing up to any dominant friend or foe in MY DEMON WARLORD.
MY DEMON WARLORD is divine cerebral erotica. Carolyn Jewel keeps things sizzling but often includes the spiritual and philosophical in addition to the physical when it comes to sex. Choice and free will are common themes in the My Immortals series. Carolyn Jewel keeps me coming back to this My Immortals series because it's so different from any other paranormal series I've read. Fear, desire, love, and power swirl together in an intoxicating miasma in MY DEMON WARLORD. I can't wait to read the next story in this always enjoyable and unpredictable My Immortals series by Carolyn Jewel.
SUMMARY
A Demon Warlord Bound by Dark Magic to the Powerful Witch He's Desired for Years.
Kynan Aijan's centuries-long enslavement to a mage left him borderline insane and bound to Maddy Winters, a witch he intended to kill in horrible ways. Though he's sworn the bonds they share will never be completed, their very existence feeds his desire for her even as he accepts that Winters will never forgive him.
For Maddy Winters, the fight against evil magic users always takes top priority. But her bonds to Kynan give her intimate access to his thoughts and experiences, and she can't always ignore their chemistry. Her insistence that she has no feelings for him is a deception she can't afford to give up.
As Kynan and Maddy join forces to stop a rebellious and murderous witch, the dark magic that binds them locks them into forbidden passions and magic that could destroy them both. Will their fight for what's right lead to a fight for each other?
My Demon Warlord is the seventh installment in the My Immortals series of paranormal romance novels. If you like magical supernatural tales, explosive chemistry, and irresistible passion, then you'll love Carolyn Jewel's latest breathtaking romance.
---
What do you think about this review?
Comments
No comments posted.

Registered users may leave comments.
Log in or register now!