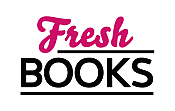 November's best reads...
"Coming out of the darkness and into the light"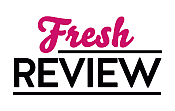 Reviewed by Monique Daoust
Posted February 9, 2016

Two months after the fateful day when they were trapped in an elevator, Makenna James and Caden Grayson are still together. Makenna is dying to tell Caden she loves him, but still hasn't uttered the words. Caden is happier than he's ever been, but nightmares still plague him. He can never forget the horrendous accident that killed his mother and younger brother, and left him damaged, mostly psychologically. Caden still doesn't feel deserving of happiness or love. Caden and Makenna are now leaving for Philadelphia to spend Thanksgiving weekend with her family. Caden is stressed out like he hasn't been in a while; will he be accepted by the James family, how will they react to a scarred man covered in tattoos and piercings, will he be good enough...
LOVE IN THE LIGHT is the long-awaited follow-up to the astounding HEARTS IN DARKNESS, my expectations were sky-high, and Laura Kaye met every one of them. I expected an emotional read, which does not even begin to describe LOVE IN THE LIGHT. I wept, not out of sadness or pity for Caden, but for his suffering, his pain; those were tears of empathy, of helplessness; Ms. Kaye conveys masterfully the anguish he's going through, and the descent into hell did not happen quite the way I expected. LOVE IN THE LIGHT does not pull at your heartstrings; Laura Kaye's understanding of the deep emotions is well-known, but never has she probed the darkest corners of the human psyche as she does here. LOVE IN THE LIGHT is an extraordinarily textured story of what it means to live, to love, and to hope. I read it in one sitting, and I don't honestly know if I could have stopped. LOVE IN THE LIGHTT is a remarkable story, intense, and very powerful.
SUMMARY
Two hearts in the darkness
Makenna James and Caden Grayson have been inseparable since the day they were trapped in a pitch-black elevator and found acceptance and love in the arms of a stranger. Makenna hopes that night put them on the path to forever—which can't happen until she introduces her tattooed, pierced, and scarred boyfriend to her father and three over-protective brothers.
Must fight for love in the light
Haunted by a childhood tragedy and the loss of his family, Caden never thought he'd find the love he shares with Makenna. But the deeper he falls, the more he fears the devastation sure to come if he ever lost her, too. When meeting her family doesn't go smoothly, Caden questions whether Makenna deserves someone better, stronger, and just more…normal. Maybe they're just too different—and he's far too damaged—after all…
---
What do you think about this review?
Comments
No comments posted.

Registered users may leave comments.
Log in or register now!