"Sometimes love needs a little push."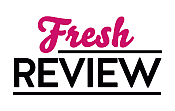 Reviewed by Sandra Wurman
Posted February 4, 2016

Okay call me a diehard romantic, but I like to think people are meant to be together. I'm not a big believer in coincidence, but I believe in love.
There's so much fun going on in THE MAVERICK'S ACCIDENTAL BRIDE it's hard to pick just a few highlights. All and all Christine Rimmer has packed this newest book in the Montana Mavericks: What Happened at the Wedding series with lots of humor, love and even a bit of intrigue (eyebrow wiggle.). It seems that Rust Creek has attracted several gals looking for their man in what's commonly referred to as the Rust Creek Falls Gal Rush.
Jordyn has seen several of her Gal Rush friends tie the knot. But Jordyn has her sights actually set on leaving Rust Creek for college and then who knows what her future might hold.
For sure Jordyn never expected to wake up, after her friend's wedding, wedded and bedded. Quite a shock for this young woman who has been waiting for her special someone to go the extra mile. Jordyn and Will woke up with quite a hangover to find out that somehow they were married. After all they are both sporting wedding rings. But neither is sure about any of the events of the past evening. Jordyn isn't even sure she actually did it with Will. Only time will tell.
Jordyn has known Will since she was a little girl. He has always been protective and caring with this girl who was like a little sister. But Will's feelings for Jordyn aren't anything close to brotherly. Here's the dilemma. Neither one of these two wonderful people want to be the wrench in the other's future plans. There's a definite reluctance to face the possibility that what they have together is very special and worth keeping—even if it means tweaking their original plans.
THE MAVERICK'S ACCIDENTAL BRIDE is an absolutely delightful look into love unfolding before our very eyes. Christine Rimmer keeps her characters true, honest, and delightful, and that's why THE MAVERICK'S ACCIDENTAL BRIDE grabs hold of your attention from beginning to end. Rimmer once again treats us to some very real, flawed and lovely characters. Diana Ross with The Supremes said it best—you can't hurry love.
SUMMARY
Married by Mistake?
Rust Creek Ramblings
Welcome back, faithful readers! The Rust Creek Rambler has an exclusive for you: Jordyn Leigh Cates has gotten married! That's right, our innocent Jordyn, who came to town a few years back with the Rust Creek Falls "Gal Rush," tied the knot on July Fourth in what appeared to be a very impulsive ceremony.
No one could blame the blushing bridesmaid for saying "I do" to Will Clifton. The sexy, blue-eyed rancher is six feet of pure muscle and charm. But are these two merely love-struck friends who got swept away at someone else's wedding? Our sources suggest otherwise. Stay tuned to find out the true story behind these surprise spouses—and see if they can make it past their honeymoon!
---
What do you think about this review?
Comments
1 comment posted.
Re: Sometimes love needs a little push.

can't wait to read this book! love her books!
(Carole Fiore 12:23pm February 7, 2016)
Registered users may leave comments.
Log in or register now!