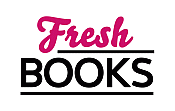 Summer reads begin in June!
"Outstanding start of a new series featuring an uncommon man with unique and obsessive skills."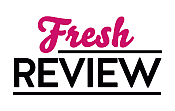 Reviewed by Tanzey Cutter
Posted January 7, 2016

As a young orphan in E. Baltimore, Evan Smoak was snatched from the street and meticulously trained in the Orphan program to be a human weapon. Known only as Orphan X, he executed lone, offline undercover jobs. After the Orphan program was dismantled, Evan went out on his own as a solo covert operator. Known as The Nowhere Man, his legend grows over the years. Because of his previous Orphan experiences and now as a freelancer, Evan has acquired his share of lethal enemies. As a wanted man, Evan is not surprised when someone stalks him. Their expertise points to a fellow Orphan, but why is he being hunted—and by whom? Finding the answer could prove fatal.
ORPHAN X by Gregg Hurwitz is an exceptional start to a new thriller series starring Evan Smoak, once known as Orphan X, now The Nowhere Man. Deftly inserting flashbacks of Evan's training years with the man who "adopted" him, I was mesmerized by this uncommon man and his unique and obsessive skills. I appreciated all the intricate details of an assassin's life as Hurwitz precisely sets up the intense world Evan has to inhabit along with the anonymity he has to achieve. Be advised there are numerous fight scenes that are explicitly, and excessively, brutal, but no more than expected from the type of life Evan has to maintain to survive. Captivated by ORPHAN X, I anxiously await his upcoming exploits.
Learn more about Orphan X
SUMMARY
The Nowhere Man is a legendary figure spoken about only in whispers. It's said that when he's reached by the truly desperate and deserving, the Nowhere Man can and will do anything to protect and save them.
But he's no legend.
Evan Smoak is a man with skills, resources, and a personal mission to help those with nowhere else to turn. He's also a man with a dangerous past. Chosen as a child, he was raised and trained as part of the off-the-books black box Orphan program, designed to create the perfect deniable intelligence assets---i.e. assassins. He was Orphan X. Evan broke with the program, using everything he learned to disappear.
Now, however, someone is on his tail. Someone with similar skills and training. Someone who knows Orphan X. Someone who is getting closer and closer. And will exploit Evan's weakness---his work as The Nowhere Man---to find him and eliminate him. Grabbing the reader from the very first page, Orphan X is a masterful thriller, the first in Gregg Hurwitz's electrifying new series featuring Evan Smoak.
---
What do you think about this review?
Comments
No comments posted.

Registered users may leave comments.
Log in or register now!