"A Promising Start to a New Amish Series"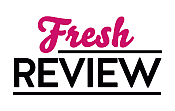 Reviewed by Susan Dyer
Posted January 1, 2016

Inspirational Romance | Inspirational Amish
Veronica Fisher is a mess. Her fiancé Seth has just died in a tragic barn accident, and he was her one true love. She is deeply rooted in her Amish faith but can't understand why God took away the love of her life. While cleaning out her attic, trying to stay busy and not deal with her grief, Veronica finds an old recipe box from her Grandmother. The raspberry pie recipe is what brings hope and a second chance to Veronica's life. My heart was breaking so much for Veronica and all she was going through. I wanted to give her a great big hug and at the same time, shake her a little and make her see what was waiting for her if she would just open up her eyes and heart. THE FORGOTTEN RECIPE is the first book in the Amish Heirloom series.
Jason Huyard was Seth's best friend. He was in the barn when the accident happened and has been dealing with a lot of grief and guilt over Seth's death. He finds himself wondering if he could have saved Seth's life and has been having nightmares over it. He knows in his heart that it was Seth's time to go home to God, but he can't seem to help himself, wondering if things could have been different. THE FORGOTTEN RECIPE is going to pull at your heart as Jason tries to deal with the memories of Seth that are haunting him constantly. He tries to keep this secret from Veronica, but he knows he must tell her even though he is afraid of how she will react when she hears it.
I have been enjoying Amy Clipston's stories for many years and THE FORGOTTEN RECIPE is exactly why. The twists and turns in Veronica and Jason's lives pop up when you least expect them. Amy pulls you right in and makes you feel as if you are right there experiencing all the heart wrenching feelings her characters are. When I hear Amy Clipston has a new book coming out, I run to it. She is quickly becoming one of my favorite Amish authors, and I devour her stories very quickly. I love how her stories allow me to escape my reality and puts me right in the middle of Amish country.
SUMMARY
After losing her fiancé in a tragic accident, Veronica Fisher finds solace in the old recipes stored in her mother's hope chest—and in a special visitor who comes to her bake stand to purchase her old- fashioned raspberry pies.
Veronica Fisher knows how lucky she is to be marrying her best friend. Seth Lapp is kind, hardworking, and handsome—but most importantly, he loves Veronica.
When an accident on the job steals Seth away from her, a heartbroken Veronica is certain she will never love—or be loved—again. Yet when she discovers a batch of forgotten recipes and opens a bake stand to sell her Mammi's raspberry pies, Veronica picks up a regular customer who gives her heart pause.
Jason Huyard was with Seth when he lost his life—a memory that haunts him still. So when he seeks out the grieving fiancée to convey his condolences, the last thing he expects—or wants—is to fall in love. Nonetheless, Jason soon finds himself visiting Veronica's bake stand every week . . . and it's for more than the raspberry pies.
Now, as Veronica's heart thaws, Jason can't bring himself to tell her he was there when Seth died. Can he ever reveal where he was on the day her life derailed? Or will his secret rob them of the second chance at love they both want?
---
What do you think about this review?
Comments
No comments posted.

Registered users may leave comments.
Log in or register now!