"The Pages Sizzle When a Bad Boy Meets the Good Girl"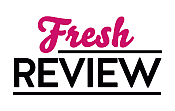 Reviewed by Mahvish Saeed
Posted December 8, 2015

Devlin Calvary walks a thin line between legal and illegal activities. Orphaned at a young age and under deep debt thanks to his late father, Devlin was taken in by bookie and gamblers, who are his family now. Until one night he is betrayed by one he considered a father figure. Shaken and badly beaten up, yet not wanting to rat out until he knows all the answers behind the betrayal, Devlin barely makes it to one of his waitress's house, Rena Lewis.
Living half a life, trying to stay straight as an arrow, busy being a good girl, Rena hasn't dated or been interested in anyone since that fateful night four years ago....until Devlin. Caught between an unwanted attraction, guilt and the need to let the bad girl she once was, out, Rena gets involved in a blazing affair with Devlin. And the heart she thought long dead is very much alive and willing her to meet the bad boy Devlin head on and fight for him... for his love.
FIGHTING FOR DEVLIN is a sizzling, sexy read but unfortunately did not leave a lasting impression on me. Don't get me wrong. Devlin is a good strong character who is loyal to all he considers family. He has his own set of rules, but when Rena walks into his life, his whole world turns upside down. Suddenly he sees the world in a new light and with the possibility of living a life which is legal without any threat or danger. The change is not sudden like in some books but gradual, and you can see what, why and how. Until the very end, it left my heart pounding on will he or will he not get out of the life of bookie and gamblers. You will have to read if he did and how.
The attraction between Rena and Devlin is superhot and sizzling, but I wanted to know more about Rena. Devlin is a pretty straight forward character. You know his loyalties, reasons, choices and feelings from the beginning, but Rena is still more of a mystery. I understand her tragic past and guilt and the love and attraction she feels for Devlin, but why is she a waitress? Where is she in her life apart from just surviving? I also wanted to see her as a person without a man around. It's like she says Devlin is her power source and without him she goes back to just surviving like she has for past four years.
Nevertheless, FIGHTING FOR DEVLIN kept me hooked from beginning until the end. I love the secondary characters and look forward to reading the next book, which is about Cade, and see more of Devlin and Rena. As a whole picture, as I said, it did not leave its mark on me, but it might work for you. Worth a risk.
SUMMARY
Perfect for fans of Christina Lauren and Katy Evans, Jessica Lemmon's irresistible Lost Boys series kicks off with the story of a good girl who plays by the rules—and the bad boy who brings out her wild side.
Devlin Calvary makes his own luck. Orphaned as a young child, he was taken in by a crew of bookies and gamblers—and they became his family. They're the reason Dev's running a trendy bistro, living in a high rise, and enjoying the good life with a string of women who never ask for too much. Until, one night, he finds out how much it hurts to trust the wrong people. . . .
Rena Lewis sticks to the straight and narrow, determined not to slip up again . . . like the terrible night of partying four years ago that ended in tragedy. A waitress at Oak & Sage, she knows that sleeping with her boss is not a smart move. But when Dev shows up on her doorstep, beat up and clearly shaken, Rena's not about to turn him down . . . or kick him out of bed.
Dev reawakens something primal within her—a need to go wild. And Rena soon finds out that the heart she'd sealed away years ago still has the power to fight for love.
---
What do you think about this review?
Comments
No comments posted.

Registered users may leave comments.
Log in or register now!