"Charming Second Installment in This Cozy Mystery Series"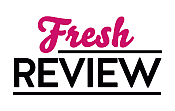 Reviewed by Debbie Wiley
Posted December 3, 2015

Business is booming at Pepper's Spice Shop and owner Pepper Reece is busy trying to keep her shop fully staffed to handle the influx of business. A new customer, Tamara Langston, is researching spices for her restaurant venture, Tamarack, and seeks out Pepper's vast expertise. Unfortunately, Tamara winds up dead and Pepper discovers her body. Even worse, the primary suspect and method of death hit far too close to home for Pepper. Will Pepper uncover the culprit?
Leslie Budewitz's second entry in the Spice Shop Mystery, GUILTY AS CINNAMON, is just as charming as the first book, ASSAULT AND PEPPER! Leslie Budewitz provides a helpful list of characters for readers new to the series that makes it easy to jump right into the storyline. However, I highly suggest reading ASSAULT AND PEPPER first. Not only is it a great story, but we get a bit more of the back history between Pepper and Alex Howard in the first book.
GUILTY AS CINNAMON teases readers with the scents and sights of Seattle's Pike Place Market. Leslie Budewitz describes the restaurants, foods, and scenes so vividly I want to step right into the pages of GUILTY AS CINNAMON and browse the various shops at the market, sampling each and every ware offered. I love the overall ambiance Leslie Budewitz invokes with her writing and can't wait to see what she has in store for us with the next installment.
Pepper is a great heroine, dedicated to her employees and her friends, even when their goals and dreams may cause her slight hardships. Leslie Budewitz does a great job at conveying the real world problems a business owner may face and I love seeing how Pepper navigates the hiring process during GUILTY AS CINNAMON. The love triangle hinted at in the first book is also getting even more complicated, and I like that Leslie Budewitz keeps things realistic rather than going for the easy solutions for Pepper.
Leslie Budewitz is quickly becoming one of my favorite cozy mystery writers! I love how she blends together world building and character development to create just the perfect atmosphere for her stories. The slight paranormal hints in GUILTY AS CINNAMON accentuate the history of Seattle's Pike Place Market and add an interesting twist to the storyline. If you enjoy cozy mysteries, scrumptious food, and multidimensional characters, then give GUILTY AS CINNAMON a try as Leslie Budewitz has a definite hit on her hands with this one!
SUMMARY
Murder heats up Seattle's Pike Place Market in the next Spice Shop mystery from the national bestselling author of ASSAULT AND PEPPER.
Springtime in Seattle's Pike Place Market means tasty foods and wide-eyed tourists, and Pepper's Spice Shop is ready for the crowds. With flavorful combinations and a fresh approach, she's sure to win over the public. Even better, she's working with several local restaurants as their chief herb and spice supplier. Business is cooking, until one of Pepper's potential clients, a young chef named Tamara Langston, is found dead, her life extinguished by the dangerously hot ghost chili—a spice Pepper carries in her shop.
Now stuck in the middle of a heated police investigation, Pepper must use all her senses to find out who wanted to keep Tamara's new café from opening—before someone else gets burned…

INCLUDES DELICIOUS RECIPES!
---
What do you think about this review?
Comments
No comments posted.

Registered users may leave comments.
Log in or register now!