"Will this hostage show him the path to peace and love?"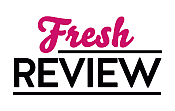 Reviewed by Annetta Sweetko
Posted November 4, 2015

Romance Erotica Sensual | Romance Suspense
Kelly Group International (KGI) is a super-elite, top secret, family run business. This highly intelligent group of hard-bodied ex-military men take hostage/kidnap recovery, intelligence gathering and generally handle jobs the U.S. government can't, or won't. Sometimes they have dealt with situations and hoped to survive the DARKEST BEFORE DAWN with their lives intact.
Hancock has worked with the KGI team in a number of covert situations. Always working a deep game the only thing about him that is certain - he will get the job done.
Honor is a young woman working at a clinic in the Middle East. When the clinic is bombed, she is the only survivor, but if the terrorists find her she will be as dead as her co-workers. After managing to elude the bad guys, she isn't able to elude Hancock. Is he there to rescue her, or use her for his own plans? Can this sweet and and loving woman survive a dangerous situation and a man who doesn't seem to have a heart?
DARKEST BEFORE DAWN is filled with a lot of twists and turns. Author Maya Banks has written a number of KGI books (this is #10) but though she brings back a number of characters there is no hint of the "sameness" that you find in some series. There was maybe a bit too much repetitive discussion of the attitudes and expectation toward women in this particular area, but perhaps the author felt it was needed to make us understand the world better. This is a military based action book, so there is a good bit of gun play and violent engagements but it is balanced out, in my opinion, by the camaraderie with his men, the Kelly family and, of course, the steamy moments that involve Hancock and Honor.
There were a number of times I very nearly hated Hancock, and other times I thought I understood what he was doing and why, and had to give him the benefit of the doubt. After everything Honor had gone through you would expect her to have hardened a bit, but she was still sweetness and innocence until it came to a certain point but you will have to read DARKEST BEFORE DAWN to find out all the how's and why's of what finally got to her, and of course what it was that brought her back. As with all the other KGI books Ms. Banks has written and are in my possession, this one is definitely a keeper.
SUMMARY
THE ALL-NEW KGI NOVEL from the "incredibly awesome" (Jaci Burton) #1 New York Times bestselling author of When Day Breaks.
The Kelly Group International (KGI): A super-elite, top secret, family-run business.
Qualifications: High intelligence, rock-hard body, military background.
Mission: Hostage/kidnap victim recovery. Intelligence gathering. Handling jobs the U.S. government can't...
The enigmatic Hancock has been both opponent and ally to the KGI teams for as long as they've known him. Always working a deep game, Hancock's true allegiance has never been apparent, but one thing is for certain—he never lets anything get in the way of duty.
But now, his absolute belief in the primacy of his ultimate goal is challenged by a captive he's been ordered to guard, no matter how much she suffers in her prison. She's the only woman who's ever managed to penetrate the rigid walls surrounding his icy heart, but will he allow his perplexing feelings for the beautiful victim to destroy a mission he's spent years working to complete or will he be forced to sacrifice her for "the greater good."
---
What do you think about this review?
Comments
No comments posted.

Registered users may leave comments.
Log in or register now!