"Can Clare Cosi make this Fairy Tale have a happy ending before her own Prince Charming gives up?"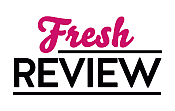 Reviewed by Teresa Cross
Posted October 14, 2015

Cleo Coyle did it again with the latest cozy mystery novel ONCE UPON A GRIND from the Coffeehouse Mystery series! The writing duo and husband and wife, Alice Alfonsi and Marc Cerasini use a pseudonym, Cleo Coyle to write and with every story they bring their characters alive. I feel when I open the first page I walk back into the Village Blend and follow my friends on their next adventure and I cannot get enough.
In the ONCE UPON A GRIND, Clare Cosi, the Village Blend Coffeehouse manager is on her way to solving the next mystery that has her business partner and ex-husband arrested for a murder she is out to prove he did not commit. With The Fairy Tale theme in New York leaving a princess found drugged and Clare's coffeehouse supplying "magic" coffee beans that help her have visions, will this be enough for her to be able to get to the bottom things before it is too late? She may have to walk with the high and mighty at a secret Prince Charming Club to get her answers.
Cleo Coyle is one of my favorite authors because the storyline is always unpredictable as it should be in a mystery, and the characters keep me coming back. They are down to earth, next-door kind of people with personalities that keeps you laughing. As you read you cannot help but relate to any one of them. Everyone probably knows an Esther or Madame and the flavor that they bring to life. Cleo Coyle's writing connects me to the characters in a way that I can feel the emotions of fear, confusion, and uncertainty. I love the excitement of finishing Cleo Coyle's books, thinking about it for days afterwards, and thinking I cannot wait for more!
A powerful description of the setting keeps you intrigued with Cleo Coyle's mystery novels as well. Taking place in New York, as I read I can almost hear the cars passing buy on the busy streets as Clare walks out of her coffee shop to feeling the chill in the air on an October day. I can even smell and taste my favorite espresso drink when one is being made to calm someone's nerves. (Warning: do not attempt to read without a cup of coffee.) This is how a great writer makes the New York Times Bestseller list when they are able to connect all your senses at once in their writing.
The Coffeehouse Mystery series is easy to follow and is written to where you can pick up with anyone of them to read and easily catch up to who is who in the storyline. Though I recommend reading the whole series because you do not want to miss one exciting detail! ONCE UPON A GRIND by Cleo Coyle satisfies my rich taste for a yummy mystery. A plus as always with her novels is the delicious recipes at the end and with this one a guide to coffee tasseography is included as well.
SUMMARY
Fresh Pick - Fresh Fiction
Top Pick - RT Book Reviews A Best Books of the Year Pick - Kings River Life Magazine
From the New York Times bestselling author of Billionaire Blend comes an enchanting new entry in the "satisfyingly rich" Coffeehouse Mystery series.
Includes wicked good recipes.
When coffeehouse manager turned amateur sleuth Clare Cosi serves "magic" beans for a Fairy Tale Fall event, she brews up a vision that leads to a sleeping beauty in Central Park; a big, bad wolf of Wall Street; and an East Side enclave with storybook secrets...

Fairy tale fever has descended on New York City. Broadway fans are flocking to Red Riding Hood: The Musical; museums are exhibiting art inspired by the Brothers Grimm; and Clare Cosi and her merry band of baristas give their coffee truck a "Jack and the Beanstalk" makeover for a Central Park festival. Clare's coffee hunter ex-husband contributes a bag of African beans with alleged magical properties. His octogenarian mother entertains customers with readings of the grinds, but Clare remains skeptical--until she receives a vision that helps her find a young model's body in the park's woods.
The police dismiss "sleeping beauty" as the victim of a drug overdose. Then Clare uncovers evidence that points to a list of suspects--from a New York Giant to quite a few wicked witches--and a cold case murder that reaches back to the Cold War. Now Clare is really in the woods with a dangerous predator on her heels and an investigation that leads from a secret Prince Charming Club right back to her own NYPD detective boyfriend. If she doesn't solve this mystery, those magic beans predict an unhappy ending.
---
What do you think about this review?
Comments
No comments posted.

Registered users may leave comments.
Log in or register now!