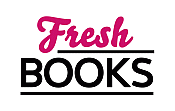 December's Must-Reads: Top Books to Close Out the Year with a Bang
"Every one has secrets to hide... some catch up to us!"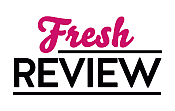 Reviewed by Teresa Cross
Posted October 7, 2015

Wow, what a novel THE GUISE OF ANOTHER turns out to be! Written by Allen Eskens, it is a thriller suspense that ended in a way I did not expect. Every detail is clear to understand, and the way each part of the story folds together kept me hooked.
What started as a stolen identity has become something way worse. James Putnam is not who he claims to be. But finding out his true identity leads to a world of hidden crimes and blackmail that leaves Detective Alexander Rupert on a hunt for answers while his own life seems to be falling apart. He works in the Fraud Unit after being blamed along with fellow officers of corruption, leaving him shunned by those he works with now. As he waits for his court date, he spends his days trying to get to the truth behind James Putnam as well as suspecting his wife of having an affair. Alexander's brother Max, also a fellow detective, tries to help him keep his wits and tries to help prepare him for his day before the grand jury.
During Alexander's hunt for the truth his leads bring him across a trained assassin, Drago Basta. Drago has been hunting for James Putnam for years and is will stop at nothing to get his hands on the one thing that can ruin his life forever.
Be ready for non-stop twist and turns when you read Allen Eskens' latest novel! You will be surprised by the ending, but not disappointed in the writer. THE GUISE OF ANOTHER is one I recommend every suspense reader have on his or her shelf.
SUMMARY
Who was James Putnam? Answering that question may mean salvation for Alexander Rupert, a Minnesota detective whose life is in a serious downward spiral. A Medal of Valor winner, Alexander is now under subpoena by a grand jury on suspicion of corruption. He's been reassigned to the Frauds Unit, where he is shunned by his fellow detectives, and he fears his status-seeking wife may be having an affair. When he happens across a complex case of identity theft, Alexander sees an opportunity to rehabilitate his tattered reputation. But the case explodes into far more than he could have expected, putting him in the path of trained assassin Drago Basta, a veteran of the Balkan wars who has been searching for "James Putnam" for years. As his life spins out of control, Alexander's last hope may be his older brother, Max, a fellow police detective who steps in to try to save his brother from the carnage his investigation has let loose.
---
What do you think about this review?
Comments
No comments posted.

Registered users may leave comments.
Log in or register now!