"WINTER STROLL is not your typical cheery Christmas novel"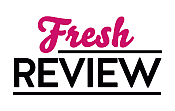 Reviewed by Audrey Lawrence
Posted October 5, 2015

What a strange, happy and totally distressing year! Kelley Quinn, owner of the Winter Inn on Nantucket, is proud of all his four children yet his heart is most heavy with worry since his son Bart's disappearance in Afghanistan. Kelley appreciates all the emails, calls and letters he had received from friends and family, but there was nothing anyone could do. Still, it is almost Christmas and life must go on. To get some balance, Kelley decides to write a Christmas letter about his children.
The biggest, happiest news in the past year is the birth of the beautiful baby Genevieve Helene Quinn to his son Kevin and his lovely girlfriend Isabelle. In fact, the baby is going to be christened in just a few days and the family wants to have a quiet and private ceremony.
Then out of the blue, who comes to Nantucket? Mitzi, Kelley's ex-wife and the one who ran away with Santa Claus, is on the island. How did she find out? What havoc and harm will she do? What can he say to her?
Elin Hilderbrand is well known for her love and many writings about life on her beloved Nantucket Island, and WINTER STROLL is no exception. This Christmas story is a sequel to Hilderbrand's WINTER STREET and the middle novel in a planned trilogy. Hilderbrand's many fans are sure to be happy to find out the latest on the many characters in this story about the Quinns, yet it can be a little confusing for new readers until more of the story unfolds.
Most every family, including the Queen of England, has had to suffer some dysfunction and upsetting family dynamics. The Quinns are suffering through it in spades. WINTER STROLL is not your typical cheery Christmas novel, but it is chock full of issues to be worked on and emotions to be settled. While there are many relationship dilemmas to be sorted, their situations are reflective of some people's realities and the situation of dealing with soldiers missing in action and fathers in jail are very perceptively handled.
Writing the middle book in a trilogy can be tricky as some dilemmas can be answered, but others need to wait for the grand finale. As such, WINTER STROLL may be frustrating for some readers and inspiring for others. So, jump into WINTER STROLL or check out WINTER STREET FIRST. The choice is yours!
SUMMARY
The Quinn family celebrates their most dramatic Christmas yet in this enchanting sequel to Elin Hilderbrand's bestselling Winter Street.
Christmas on Nantucket finds Winter Street Inn owner Kelley Quinn and his family busily preparing for the holiday season. Though the year has brought tragedy, the Quinns have much to celebrate: Kelley has reunited with his first wife Margaret, Kevin and Isabelle have a new baby; and Ava is finally dating a nice guy.
But when Kelley's estranged wife Mitzi shows up on the island, along with Kevin's devious ex-wife Norah and a dangerously irresistible old fling of Ava's, the Inn is suddenly overrun with romantic feuds, not to mention guests.
With jealousy, passion, and eggnog consumption at an all-time high, it's going to take a whole lot more than a Christmas miracle to get the Quinns--and the Inn--through the holidays intact.
---
What do you think about this review?
Comments
No comments posted.

Registered users may leave comments.
Log in or register now!