"Hard-rocking debut to Laura Kaye's new series!"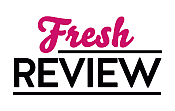 Reviewed by Monique Daoust
Posted September 28, 2015

Romance Contemporary | Romance Anthology
Jessica Jakes is running for her life. Her knight in shining motored armor is the unlikely Ike Young of the Raven Riders Motorcycle Club, whom she knows from work at Hard Ink tattoo parlor. Jess's home was ransacked, and she was almost attacked. Ike is the only one she could think who could help her. He takes her to his surprisingly quaint little cottage outside of Baltimore to hide. Jessica may have seen someone who was involved in the bombing of Jeremy and Nick Rixey's business, owners of Hard Ink. Jessica has always had the hots for Ike, who won't act on his own attraction to Jess because he cannot forget that the only woman he ever loved died on his watch, literally, but oh how he burns for the tattooed, pierced Jess.
HARD AS STEEL is a crossover novella featuring characters from the Hard Ink world and an introduction to Ms. Kaye upcoming Raven Riders series. Hardcore fans will be thrilled and newcomers will feel right at home, as all the necessary details are provided by Ms. Kaye relevant to the story arc. Jess is a fantastic heroine: brave, vibrant, and loud, while Ike proves to be a bit of a softie under all his Alpha-hood, and their chemistry is seriously hot. Although short, HARD AS STEEL is action- packed, twists and turns abound, even on an interpersonal level between Jess and Ike. The author takes time to further delve into the characters of Jess and Ike and provides much background on both. HARD AS STEEL is raw, edgy, gritty, and the dialogues are amongst the best Laura Kaye has ever written. The sex is hotter than ever, Jess and Ike are yet another fantastic couple in this series, their passion is palpable, their chemistry is feverishly scorching. Jess and Ike are as real as it gets! I find absolutely astonishing how much Ms. Kaye can pack in about 100 pages: the story is extremely tight, hermetically plotted, and totally captivating. HARD AS STEEL holds as much material as most full-length novels.
Laura Kaye puts the pedal to the metal with HARD AS STEEL with the first instalment of a new series that promises to be as exciting, innovative and successful as her Hard Ink series. Bring it on!
SUMMARY
After identifying her employer's dangerous enemies, Jessica Jakes takes refuge at the compound of the Raven Riders Motorcycle Club. Fellow Hard Ink tattooist and Raven leader Ike Young promises to keep Jess safe for as long as it takes, which would be perfect if his close, personal, round-the-clock protection didn't make it so hard to hide just how much she wants him--and always has.
Ike Young loved and lost a woman in trouble once before. The last thing he needs is alone time with the sexiest and feistiest woman he's ever known, one he's purposely kept at a distance for years. Now, Ike's not sure he can keep his hands or his heart to himself- -or that he even wants to anymore. And that means he has to do whatever it takes to hold on to Jess forever.
---
What do you think about this review?
Comments
1 comment posted.
Re: Hard-rocking debut to Laura Kaye's new series!

This review makes me want to read this series all the more....Kristen Ashley's CHAOS series was the first MC club story I read, introducing me to the genre...I find I quite enjoy it!
(Kathleen Bylsma 3:29pm September 30, 2015)
Registered users may leave comments.
Log in or register now!