"A captivating and sexy romance with a riveting mystery thrown in!"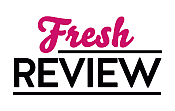 Reviewed by Miranda Owen
Posted September 1, 2015

ONLY A KISS is Book 6 in Mary Balogh's Survivors' Club series. I believe ONLY A KISS can be enjoyed and understood without reading the previous books in the series, but reading them will provide a richer reading experience. Imogen, Lady Barclay, and Percival "Percy" Hayes, Earl of Hardford, have the kind of inauspicious first meeting reminiscent of Jane Austen's PRIDE AND PREJUDICE. Both characters strike the wrong note when first meeting each other but the romance that develops is emotionally powerful and utterly delightful. This is one of my favorite books in this Survivors' Club series.
Imogen and Percy are at first connected, much to their mutual chagrin, by a title and her late husband's family. The physical proximity of Imogen living on Percy's land leads to some initial fireworks. Despite their prickly interactions, I like them both immensely and am happy to have the story told from both perspectives. Imogen and Percy are typical of the kind of complex characters written by Mary Balogh. Both characters find themselves at a crossroads in life and both evolve over the course of ONLY A KISS. Although it's clear from the beginning that Imogen has unresolved issues over her husband's torture and subsequent death during the previous war, it's not until the very end that the reader and Percy get all the details. Imogen's strength and fragility make her a fascinating character to read about.
Percy is the perfect prescription for Imogen. He is a thoroughly charming man who's best quality is being able to make her laugh. Percy is outwardly very smooth, articulate, and amusing, but he also proves to be a reluctantly caring man looking for more meaning to his life. I like how the subplot involving smuggling provides a little mystery to pair nicely with the romance, in addition to giving Percy added depth. The romance and mystery are equally intriguing without the mystery at any time distracting from the romance.
ONLY A KISS is a captivating and sexy romance with a riveting mystery thrown in for good measure. The complexities of the characters and the raw emotion will hook you and not let you go. As always, I look forward to the next book by Mary Balogh.
SUMMARY
Since witnessing the death of her husband during the wars, Imogen, Lady Barclay, has secluded herself in the confines of Hardford Hall, their home in Cornwall. The new owner has failed to take up his inheritance, and Imogen desperately hopes he will never come to disturb her fragile peace.
Percival Hayes, Earl of Hardford, has no interest in the wilds of Cornwall, but when he impulsively decides to pay a visit to his estate there, he is shocked to discover that it is not the ruined heap he had expected. He is equally shocked to find the beautiful widow of his predecessor's son living there.
Soon Imogen awakens in Percy a passion he has never thought himself capable of feeling. But can he save her from her misery and reawaken her soul? And what will it mean for him if he succeeds?
---
What do you think about this review?
Comments
No comments posted.

Registered users may leave comments.
Log in or register now!