"A cast of characters that is riveting"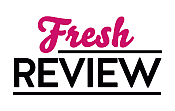 Reviewed by Patricia (Pat) Pascale
Posted August 31, 2015

In ALL THE BEAUTIFUL BRIDES, a long time nightmare returns to Graveyard Falls, named for a big waterfall in the mountains of Tennessee. This was the scene, thirty years ago for three brutal murders of teen age high school cheerleaders, their bodies found at the base of the waterfall. All had a long-stemmed red rose, complete with thorns, forced into their throats. On the day of the yearly memorial held to pay tribute to the girls and their families, another young girl is found murdered and placed at the same location. She is dressed in a wedding gown, with a blue, lacy garter tightly wound around her throat. She, too, has a thorny red rose in her throat. Is this a copy cat killer?
Sheriff Buckley, recently retired and suffering from a brain tumor, arrested Johnnie Pike for the murders performed by the "Thorne Ripper." Pike was handsome, popular and the football star at high school. He was also seeing Anna, the Sheriff's daughter. Pike was convicted and sent to prison but is now facing the possibility of parole. Pike never confessed, in fact, he said he was framed. Did the sheriff do his job, or did he set Pike up?
Cal Coulter, FBI Special Agent, is called to investigate the sadistic murders of thirty years ago and the two new Bride Killers. Cal returns to reunite with his best friends' widow, Mona Monro, as they have unfinished business. Mona Monro does a local radio show and was married to Cal's best friend, who died. She receives calls from the killer anonymously "on air." As she leaves work, he abducts her.
Carol Little is a reporter looking for her big "scoop" and her front page story, but annoys everyone in town asking too many questions. She meets Will, who is in his twenties and who has strange eyes and a weird manner. He's a local hunter who lives with his mother up in the mountains. Carol's instincts scream at her about him.
Best-selling author Rita Herron has done it again. This is a page turner that keeps you glued, following the clues, putting the pieces of the puzzle together to find who the serial killer is. If you enjoy reading about sadistic killings with a severe fright factor, and a cast of characters that is riveting, you will enjoy ALL THE BEAUTIFUL BRIDES. Think you can solve this one? I did and enjoyed!
SUMMARY
A young woman lies dead at the bottom of a waterfall, dressed in a wedding gown with a rose stem jammed down her throat. And in the small town of Graveyard Falls, the horrifying vision stirs a long-ago nightmare back to life.
FBI Special Agent Cal Coulter gets called in to investigate the murder, which bears a terrifying resemblance to a series of killings committed thirty years ago: three teenage girls were found dead at the waterfall's base, all bearing rose stems in their throats. The high school football star was convicted and imprisoned for those murders, so now Cal suspects that the real killer is still out there.
Now, the body count is rising again. The monster's sights are set on counselor Mona Monroe, Cal's best friend's widow…and the woman he's always loved. Can Cal stop the killer before Mona becomes the next victim?
---
What do you think about this review?
Comments
No comments posted.

Registered users may leave comments.
Log in or register now!