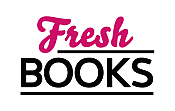 Best reads for September
Rita Herron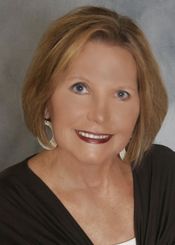 Blogging at Fresh Fiction
Rita Herron | Beware the Graveyard Falls
September 14, 2015
Having grown up in the South, I spent my childhood vacations camping in the North Georgia and Tennessee mountains which are rich with thick pockets Read More...
Rita Herron | THE DEMONBORN: DARK HUNGER
August 5, 2009
Myths and legends and the paranormal world When I first conceived of the idea for the Read More...
Rita Herron | Good or Bad
September 16, 2008
Do you believe that people are born either good or bad? That your genes determine whether or not you have a temper, are violent, or Read More...
Award-winning author Rita Herron fell in love with books at the ripe age of eight when she read her first Trixie Belden mystery. Although she wanted to be a writer then and actually scrawled her first novel at age twelve, she didn't think real people grew up to be writers, so she became a kindergarten teacher instead. Ten years ago, she traded her classroom storytelling and puppets for a computer and now writes so she doesn't have to get a real job.
Having sold over fifty books to date, she enjoys spinning spine-tingling romantic suspense tales filled with murder, mayhem, and spicy romance as well as sexy romantic comedies. Rita Herron currently writes romantic suspense for Harlequin Intrigue and she's writing dark, gritty romantic suspense thrillers for Amazon Montlake.
Log In to see more information about Rita Herron
Log in or register now!
Series
Slaughter Creek | Graveyard Falls | The Keepers
Books:
Hidden Truths, May 2021
Mass Market Paperback / e-Book (reprint)
Suspicious Circumstances, October 2020
A Badge of Honor Mystery #4
e-Book
Protective Order, September 2020
A Badge of Honor Mystery #3
e-Book
Hostage at Hawk's Landing, March 2019
Badge of Justice #4
e-Book
Good Little Girls, August 2018
The Keepers #2
Paperback / e-Book
Pretty Little Killers, February 2018
The Keepers #1
Trade Size / e-Book
All The Dead Girls, December 2016
Graveyard Falls #3
Paperback / e-Book
All the Pretty Faces, April 2016
Graveyard Falls
Paperback / e-Book
All The Beautiful Brides, September 2015
Graveyard Falls #1
Paperback / e-Book
My Evil Valentine, February 2014
e-Book
Cover Me, March 2013
Paperback / e-Book
Ultimate Cowboy, February 2013
Paperback / e-Book
Dying To Tell, January 2013
Slaughter Creek #1
Paperback / e-Book
Native Cowboy, January 2013
Bucking Bronc Lodge
Paperback / e-Book
Before She Dies, November 2012
Slaughter Creek prequel
e-Book
A Christmas Mission: Saving the Street Boys, November 2012
Friends in Faith
e-Book
Cowboy in the Extreme, February 2012
Paperback / e-Book
Brandishing a Crown, January 2011
Cowboy Royale
Paperback
Unbreakable Bond, July 2010
Mass Market Paperback
Forbidden Passion, April 2010
The Demonborn
Mass Market Paperback
Peek-A-Boo Protector (Harlequin Intrigue Series), September 2009
Mass Market Paperback
Dark Hunger, August 2009
Demonborn #2
Mass Market Paperback
Collecting Evidence, May 2009
Mass Market Paperback
Platinum Cowboy, February 2009
Diamonds & Daddies
Mass Market Paperback
Silent Night Sanctuary, November 2008
Guardian Angel Investigations
Mass Market Paperback
Insatiable Desire, September 2008
Demonborn #1
Mass Market Paperback
Beneath The Badge, August 2008
Paperback
Memories Of Megan, June 2008
Safe Haven
Paperback (reprint)
In The Flesh, May 2008
Nighthawk Island
Paperback
Under His Skin, February 2008
Nighthawk Island
Paperback
Up In Flames, December 2007
Nighthawk Island
Paperback
Don't Say A Word, September 2007
Mass Market Paperback
Anything For His Son, August 2007
Lights Out
Mass Market Paperback
Say You Love Me, June 2007
Paperback
Justice for a Ranger, March 2007
Miniseries: The Silver Star of Texas
Paperback
Force of the Falcon, December 2006
Miniseries: Eclipse
Paperback
Look-Alike, September 2006
Miniseries: Nighthawk Island
Paperback
Last Kiss Goodbye, August 2006
Paperback
Return to Falcon Ridge, May 2006
Paperback
In a Heartbeat, March 2006
Paperback
Her Eyewitness, February 2006
Harlequin Special Releases
Paperback
Vows of Vengeance, January 2006
Harlequin Intrigue 892
Paperback