"BAD WOLF is a thrilling and sexy romance with a dash of mystery."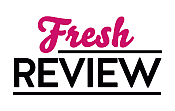 Reviewed by Miranda Owen
Posted August 7, 2015

BAD WOLF is Book 7.5 in Jennifer Ashley's Shifters Unbound series. I don't feel it's necessary to have read all the previous books in this series to enjoy BAD WOLF, but I recommend reading the novella LION EYES which immediately precedes this story. Some characters in BAD WOLF made a first appearance in LION EYES. No matter the length of the story, you can always be assured of getting something amazing when the author is Jennifer Ashley, and BAD WOLF doesn't disappoint.
Broderick is an example of the kind of hero, expertly created by Jennifer Ashley, who is both strong and caring. Often I find that some authors will equate strength with acting barbaric. Jennifer Ashley proves that doesn't have to be true. Broderick has many alpha male traits, is often loud, and doesn't always express himself well, but he respects Joanne's strengths -- even though they vary greatly from his -- and always treats her like she matters. At one point he asks her to teach him her computer programming skills because he wants to understand her better in addition to recognizing what an asset it is to possess those skills. That tenderness and desire to understand his mate better, through the work she's passionate about, make Broderick not just another gruff yet sexy guy.
A computer hacker and a shadowy bad guy add action and excitement without drowning out the romance. I love that a human woman is able to help save the day, even though she doesn't have the physical strength that some of the other characters in BAD WOLF have. As with previous stories in this Shifters Unbound series, it's ultimately a group effort that solves the mystery and makes a happy ending. Shifters live together and function as one big family. I'm intrigued by Broderick's brothers and look forward to reading about them in future stories.
BAD WOLF is a thrilling and sexy romance with a dash of mystery. Broderick is an endearing hero and he and Joanne make a good team. It's great seeing familiar characters like Tiger and Spike in BAD WOLF. BAD WOLF has the perfect amount of excitement and sexiness. I can't wait for the next installment in this Shifters Unbound series by Jennifer Ashley!
Learn more about Bad Wolf
SUMMARY
Broderick is stuck looking after some Collar-less Shifters who are driving him crazy, but he's putting up with them for Joanna, the human woman he, for some reason, wants to impress. The new Shifters are bringing danger to Broderick's family, though, and he'll need Joanna's help to protect them.
A short novel of the Shifters Unbound series, this story follows Bear Attraction and Mate Bond.
---
What do you think about this review?
Comments
No comments posted.

Registered users may leave comments.
Log in or register now!