"THE TAMING OF THE BILLIONAIRE is another example of why I love a Jessica Clare book."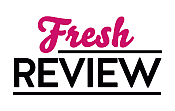 Reviewed by Miranda Owen
Posted August 7, 2015

THE TAMING OF THE BILLIONAIRE is Book 2 in the Billionaires and Bridesmaids series. With a Jessica Clare book you can always count on sexy guys and great story-telling, and THE TAMING OF THE BILLIONAIRE is no exception. This story appears to be loosely inspired by William Shakespeare's play THE TAMING OF THE SHREW. After an inauspicious first meeting, self-admitted "cat lady" Edie and gaming mogul Magnus are thrown together because of the convoluted logic of their siblings. Magnus asks Edie out in order to free up her sister Bianca to spend time with his brother Levi. You know that everything will blow up in Magnus's handsome face at some point, but it's worth it for the delicious moment when his fake courtship turns real. Â  Although Edie may appear shrewish to some people, she has a big heart where cats are concerned and she is always thinking of her flakey sister. Likewise, Magnus turns out to be more than what he first appears to be. I love how they get to know and like each other and appreciate their strengths. I like how they have more in common they think - including a tendency to be overindulgent when it comes to their siblings. Magnus becomes more likable over the course of the book as his feelings for Edie grow. Magnus was never a bad guy, but knowing Edie broadens his perspective. One of the things that make THE TAMING OF THE BILLIONAIRE such a delight is how well Magnus and Edie complement each other. Â  THE TAMING OF THE BILLIONAIRE is another example of why I love a Jessica Clare book. It's fun, sexy, and has great characters. I enjoyed catching up with Gretchen and Hunter from Jessica Clare's Billionaire Boys Club series. I am intrigued by the other bridesmaids and groomsmen and look forward to reading their stories. I can't wait for the next book in this Billionaires and Bridesmaids series!
SUMMARY
The New York Times bestselling author of The Billionaire and the Virgin returns with a tale of Shakespearean-style seduction...
Edie's an overbearing cat behaviorist who's not big on people. Magnus is a newly-rich game developer who likes to be in control. When the two of them meet at Gretchen and Hunter's masquerade engagement party, the loathing is mutual. Unfortunately for them—and everyone else—they're in the wedding party together and must deal with each other for the next few months.
But when Magnus's younger brother falls for Edie's sister, he begs for his brother's help in concocting a plan to win her over. If Magnus can keep the prickly Edie occupied, his brother will have time to woo Edie's sister. Of course, Magnus isn't interested in the slightest, but Edie is...intriguing. And stubborn. And smart. And sexy. And they might have more in common than they thought.
Before long, it becomes a challenge between the two of them to see who will be tamed first. But how's Edie going to react when she finds out that Magnus is using her? And how's Magnus going to handle the fact that he's fallen for a cat lady?
---
What do you think about this review?
Comments
No comments posted.

Registered users may leave comments.
Log in or register now!