"...unpredictable twists and turns that will have you laughing, sighing, and thoroughly captivated."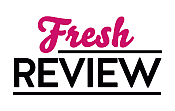 Reviewed by Miranda Owen
Posted July 29, 2015

Fantasy Urban | Romance Paranormal | Romance Contemporary
DRAGON FALL is the first novel in Katie MacAlister's Dragon Falls series. Characters from the author's Aisling Grey series make an appearance, too. Although I've not read the Aisling Grey books, and being new to Katie MacAlister's world of magic and dragons, I was able to relate to the heroine. At the opening of DRAGON FALL, Aoife Dakar is minding her own business and killing time at a GothFaire in Sweden. She too knows nothing of the world of magic and dragons. However, after witnessing a very magical and very deadly spectacle, and gaining an unwanted piece of jewelry, she winds up in a nuthouse when she tries to tell people what she saw.
Aoife is a very likable and sympathetic heroine. Having her reality altered and not being believed while being thought insane is enough to break some people. She proves to be a very resilient character and a true survivor. Her experience upon being released from the asylum is a little like ALICE IN WONDERLAND. From one moment to the next she meets one peculiar character after another and finds herself in the most bizarre situations. I like Aoife's ability to adapt to her situation, even when it gets very much outside her comfort zone. Jim, the talking demon dog, adds a lot of humor to balance out all the intensity and danger. Katie MacAlister's witty dialogue and farcical situations contribute greatly to my enjoyment of DRAGON FALL.
It's a romantic and somewhat gothic setting when Aoife first meets black dragon and grumpy hottie Kostya, washed up on a beach near her home. Despite his insistence that she is not his mate, he won't let her wash her hands of him. He is never cruel to Aoife, but his experience with his ex makes him extremely reluctant to acknowledge any deep and permanent romantic connection. His gruff attitude never really bugged me as I was reading because I, like Aoife, am a little amused by his denial and see it for what it is -- a fear of being hurt. I love Aoife's way of reacting to Kostya's grumpiness. She lets him know what her boundaries are and if something bothers her. The steaminess and the entertaining banter between Aoife and Kostya make theirs a quirky yet passionate romance.
DRAGON FALL is full of unpredictable twists and turns that will have you laughing, sighing, and thoroughly captivated. Katie MacAlister beautifully balances the tension and danger with the humor and romance. I hope to learn more about the different types of dragons in future books. I look forward to the next installment in this exciting Dragon Falls series, as well as hunting down previous books in the Aisling Grey series.
SUMMARY
YOU FLIRT WITH FIRE...
For Aoife Dakar, seeing is believing-and she's seen some extraordinary things. It's too bad no one else believes that she witnessed a supernatural murder at an outdoor fair. Returning to the scene for proof, Aoife encounters a wise-cracking demon dog-and a gloriously naked man who can shift into a dragon and kiss like a god. Now thrust into a fantastical world that's both exhilarating and terrifying, Aoife is about to learn just how hot a dragon's fire burns.
WHEN YOU DATE A DRAGON
Kostya has no time for a human woman with endless questions, no matter how gorgeous or tempting she is. He must break the curse that has splintered the dragon clans before more of his kind die. But his powerful attraction to Aoife runs much deeper than the physical-and there may be more to her than even his sharp dragon eyes can see. To survive the coming battle for the fate of his race, he needs a mate of true heart and soul . . .
---
What do you think about this review?
Comments
No comments posted.

Registered users may leave comments.
Log in or register now!