"Is there any way to uncover the truth after so many years."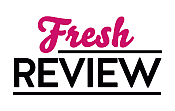 Reviewed by Sandra Wurman
Posted July 13, 2015

Brenda Novak takes a look at tragically dysfunctional households in this intriguing story that borders on downright creepy at times -- and I mean that in a good way -- after all it is Novak. There should be nothing more sacred than the love and nurture of a child by their parents. When a parent is cold and seemingly detached children get varied messages. Some are of course hurt, others internalize blame thinking they must be lacking something and at the worst end of the spectrum others are abused. And let's remember that there are many types of abuse. Some kids are more resilient than others. Some kids are already bordering on fragile and it doesn't take much to take them to the brink. In THE SECRET SISTER we find a family that has developed a talent you might say for forgetting a tragic past. The family has done an amazing job of burying all the facts involved in a decade's old event. Anyone connected with that event has been removed from the picture. You might say they cleaned the slate and started over -- minus one member of their family.
THE SECRET SISTER has you believing that perhaps there might have been a benevolent reason for removing all evidence of that member of their family. Families protect their own so it's not unreasonable to destroy any proof that violence had occurred. Problem with erasing the past is that there is always some intangible evidence that could pop up at the most inopportune time.
Brenda Novak's Dead series evolved around a missing person and took three books to get to the bottom of the mystery. In THE SECRET SISTER you don't have to wait for the conclusion -- it's cleverly plotted throughout the story with what I believe readers will find a surprise ending.
THE SECRET SISTER is about appearance. Appearance is definitely a loaded term. Josephine Coldiron Lazarow father had owned most of Fairham Island and as such the family was well known. Needless to say small towns generate lots of gossip but the Lazarow's had gone to great lengths to ensure that they were not fodder for the gossip mill. However not everyone got that message and although there was plenty to go around about the family the town respectfully kept it well hidden. And here's where the story takes quite a turn.
Maisey Lazarow is returning to her hometown to lick her wounds. Her marriage ended poorly and the loss of her young baby girl left Maisey rather broken. She convinced herself that this voyage home was to help her brother Keith who by all accounts was a mess. Keith had been a problem child and now it evidently massed into a self- destructive man who had no direction at all.
Home is supposed to be where the heart is but for the Lazarow children the heart of their family had died with their father. Now ruling the roost was a cold dictator woman -- their mother Josephine. Nothing they ever did would be good enough for their mother and so both Maisey and Keith had been working diligently to separate themselves from her stronghold. But life plays some mean tricks and both Maisey and Keith find themselves back at a less than hospitable place but it was their home.
With the help of Rafe, an old acquaintance, Maisey starts to uncover some rather compromising information about her family. Information that suggests that Maisey and Keith had another sister. Neither sibling seems to know anything about her existence. But the more they discover the worse the picture looks for them all especially Josephine and Keith.
THE SECRET SISTER highly suggests some sort of sinister end to the missing member of their family. Brenda Novak leads us along with the characters on a path to discovery. It is difficult to face the possibility of foul play among family members but Novak creates a place where a host of suspects reside -- some familiar -- some strangers. Candidly the ending will surprise and that is of course Novak's brilliant intent. So put on your investigator cap and join the fun.
SUMMARY
Did she once have a sister? Has her mother lied all these years? Why?
After a painful divorce, Maisey Lazarow returns to Fairham, the small island off the North Carolina coast where she grew up. She goes there to heal— and to help her brother, Keith, a deeply troubled man who's asked her to come home. But she refuses to stay in the family house. The last person she wants to see is the wealthy, controlling mother she escaped years ago.
Instead, she finds herself living next door to someone else she'd prefer to avoid—Rafe Romero, the wild, reckless boy to whom she lost her virginity at sixteen. He's back on the island, and to her surprise, he's raising a young daughter alone. Maisey's still attracted to him, but her heart's too broken to risk…
Then something even more disturbing happens. She discovers a box of photographs that evoke distant memories of a little girl, a child Keith remembers, too. Maisey believes the girl must've been their sister, but their mother claims there was no sister.
Maisey's convinced that child existed. So where is she now?
---
What do you think about this review?
Comments
No comments posted.

Registered users may leave comments.
Log in or register now!