"A sparkling romance amidst the beauty of the Scottish Highlands"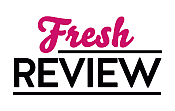 Reviewed by Monique Daoust
Posted July 10, 2015

Alasdair Gilbride is floored to learn that his services as a spy to the Crown will no longer be required; the war being over, the dashing Captain reluctantly goes back to civilian life. To make matters worse, after ten years it is time for him to return to Scotland, where the destiny he so valiantly tried to avoid awaits him.
Miss Eden Whitney, the darling of the Ton, has overstepped the boundaries of propriety one time too many. After her latest scandalous faux pas, her mother, the formidable matchmaking Lady Reese, has decreed Eden should make herself scarce for the remainder of the Season. Eden's brother-in-law Wolf suggests a trip to Scotland would be beneficial; Wolf's grandfather is ailing, he might enjoy the company, and besides Wolf's brother Alasdair will be along to the Highlands. Eden and Alasdair are unsurprisingly acquainted, although theirs is a relationship that is a trifle prickly. Neither Eden nor Alasdair can imagine being trapped for five long months in the company of the other, especially when the pull of attraction they feel cannot be denied...
The Scottish Highlands have never been so appealing: Vanessa Kelly's vivid descriptions of Blairgal Castle, where Eden and Alasdair are residing, are simply breathtaking, and made me wish I were there. HOW TO MARRY A ROYAL HIGHLANDER is the fourth instalment in the author's superb Renegade Royals series.
Alasdair is yet another supremely engaging hero: steadfast yet charming, strong and playful, which leads to delightful and entertaining banter between him and the flippant, sharp-tongued and quite myopic Eden! In spite of their friendly animosity, they manage to carry on civil conversations, where we also learn about Alasdair's fascinating life.
HOW TO MARRY A ROYAL HIGHLANDER is not packed with action as some of the other books in this series have been, but Ms. Kelly weaves an intricate story of tricky family relationships that rival the pitfalls of the Battle of Waterloo. While Alasdair and Eden come to acknowledge the sexual chemistry they experience is as unavoidable as their friendly altercations are unavoidable, they realise their feelings go deeper than they thought, however a secret could threaten what has barely started. And this is where the ever so clever Ms. Kelly throws in some shocking plot twists and puts everything we took for granted in jeopardy.
HOW TO MARRY A ROYAL HIGHLANDER is another smashing addition to a superb series: Vanessa Kelly never disappoints!
SUMMARY
Illegitimate yet thoroughly irresistible, the Renegade Royals are leaving behind their careers as daring spies for the greatest adventure of all…
At sixteen, Alasdair Gilbride, heir to a Scottish earldom, fled the Highlands and an arranged betrothal. Ten years later, Alasdair must travel home to face his responsibilities. It's a task that would be much easier without the distracting presence of the most enticing woman he's ever met…
After one escapade too many, Eden Whitney has been snubbed by the ton. The solution: rusticating in the Scottish wilderness, miles from all temptation. Except, of course, for brawny, charming Alasdair. The man is so exasperating she'd likely kill him before they reach the border—if someone else weren't trying to do just that. Now Eden and Alasdair are plunging into a scandalous affair with his life and her reputation at stake—and their hearts already irreparably lost…
---
What do you think about this review?
Comments
No comments posted.

Registered users may leave comments.
Log in or register now!