"Welcome to a crazy eccentric town."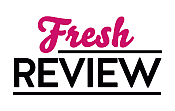 Reviewed by Sandra Wurman
Posted July 5, 2015

Susan Mallery has conjured up a crazy eccentric amazing town I think all of us would like to at least visit and dare I say most of us wouldn't find living there objectionable. Fool's Gold is rich with history, tradition and folk lore. There is even an element of the unknown. But true to type all residents of Fool's Gold are content and happy.
The interesting thing about Fool's Gold is that no matter where you came from -- your past stays in the past unless for some reason it comes for one of those previously mentioned visits. Susan Mallery constructed this town well. It has great substance and community spirit but most important is that it is almost like a family. There hasn't ever been a situation where one of the Fool's Gold residence needed help and had to handle it alone. There is no alone in Fool's Gold and well most times that is well received -- that is not always the case.
Kipling Gilmore is in Fool's Gold at the invite of its amazing Mayor Marsha. Mayor Marsha pops up quite frequently in this series and usually at a crucial time with just the remedy. A little bit of witchcraft you might think but the characters in Mallery's imagination are very real. Kipling is recuperating from a career ending injury and now heads up a search and rescue group. The town has become quite the tourist attraction and along with the padding to the town coffers comes issues of safety. The undeveloped areas of the town are gorgeous and attract hikers of all abilities. Kipling's group is often called when someone has wondered where they shouldn't.
Destiny Mills is part of a team that sets up elaborate search and rescue maps. They research the area and then personally hike through the territory that their software will help rescue teams find the missing quickly and safely.
Destiny arrives in town with her half-sister and candidly isn't sure what their future looks like. She hadn't known her sister and yet now is responsible for making important decision on her behalf. Problem is that Destiny has a kind of nomadic lifestyle. She goes where her work is needed. Doesn't have a home life and at this point doesn't miss it.
But change is good and at times even the most stubborn person has to relent and accept change.
For Kipling he reluctantly gets caught up in Destiny's rather crazy life. He just can't help but lend his two cents even when not welcome. As for Destiny she too has to face the reality of her life choices. At times it is easy to select your path. At other times family is the driving force. Regardless of how it happens you will either chase down your future or as in Destiny's case run from it.
Fool's Gold offers possibilities -- it is now up to Destiny to decide whether to keep running or embrace the possibilities.
Susan Mallery has written a large number of stories based in this wonderful town. Each story gathers in bits and pieces from previous works which is endearing and fans of Mallery look forward to these tidbits. HOLD ME will introduce you to some newcomers and these characters are going to appear in each of the following two books in this subseries -- Kiss Me and Thrill Me. I rarely miss the chance to lose myself in a Mallery story and these books are delightful examples of why. I would try to read them in order although as with other Mallery books they mix up extraordinarily well.
Learn more about Hold Me
SUMMARY
New York Times bestselling author Susan Mallery's classic blend of lighthearted humor and intense emotional conflict works its magic on two newcomers to the California town of Fool's Gold, which Library Journal calls "a setting so real and appealing readers will want to start scoping out real estate."
Destiny Mills believes passion has its place—like in the lyrics of the country songs that made her parents famous. After a childhood full of drama and heartache, she wants a life that's calm. Safe. Everything that Kipling Gilmore isn't. Her temporary assignment with the Fool's Gold search and rescue team puts her in delicious proximity to the former world-class skier every day. Part of her aches to let go for once-the rest is terrified what'll happen if she does.
Though an accident ended his career, Kipling still lives for thrills—and a hot fling with a gorgeous redhead like Destiny would be a welcome diversion. Yet beneath his new coworker's cool facade is a woman who needs more than he's ever given. With her, he's ready to take the risk. But love, like skiing, is all about trust—and before you soar, you have to be willing to fall.
---
What do you think about this review?
Comments
No comments posted.

Registered users may leave comments.
Log in or register now!