"Wildly sexy and fantastic characters!"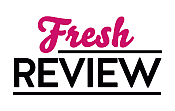 Reviewed by Miranda Owen
Posted June 28, 2015

RESCUING THE BAD BOY is Book two in Jessica Lemmon's Second Chance series. Jessica Lemmon is quickly becoming one of my favorite authors. Although it is part of a series, I think RESCUING THE BAD BOY can be enjoyed without having read the previous book. However, the previous book is just as fabulous and fun as this one is so it's definitely worth a read. I love that Donovan "Donny" Pate and Sofie Martin have a complicated past history because it makes the romance more interesting and makes you, as a reader, more invested in their story.
There is an incredible chemistry and sexual tension between Sofie and Donny when they first meet up again after being apart for so many years. They drive each other wild with desire, frustrate and throw each other off kilter. I love that RESCUING THE BAD BOY is told from both points of view -- both in the present as well as in the flashbacks scenes. Having both perspectives helps to understand the characters better. Jessica Lemmon does a wonderful job of making the characters real and explaining their motivations. The supporting characters like Connor, Faith, and Gertie the dog add to the overall enjoyment of RESCUING THE BAD BOY and make it fun.
I wasn't sure I would like Donny at first. However, he is an interesting contradiction of a character. He deeply regrets the way things were left between him and Sofie when they were younger. He doesn't believe he's good enough for Sofie and isn't capable of giving her everything she wants and deserves, but yearns for her and says and does things that make her melt. The passion that burns between them makes for some very hot scenes. I like that both of them have moments of being unsure of their feelings.
RESCUING THE BAD BOY is super sexy and full of fascinating characters. Donny Pate is so much more than just a pretty face -- he's a multifaceted and intense man. Getting to know Connor in RESCUING THE BAD BOY makes me eager to read his story next. Jessica Lemmon hits the mark at creating sexy, flawed, men who are the stuff of fantasies, but who you can also care about. This series is a must-read for fans of contemporary romance!
SUMMARY
Not All Scars Heal
For Donovan Pate, the lake town of Evergreen Cove is a minefield of tough memories-including the day he had to let go of Sofie Martin. Years later he still can't forget the taste of her lips and the feel of her killer curves. He knows he's too damaged, that he should stay away for her own good. But what the head says and the heart wants are two very different things . . .
Seven years ago, Donovan broke Sofie's heart. Now her career depends on playing nice in order to pull off the charity fund-raiser of the decade. She vows to keep things professional . . . yet working by his side every day doesn't make it easy to fight temptation, and it isn't long before she finds herself falling for this bad boy all over again. But loving Donovan means helping him face his past-so they can fight for a future together.
---
What do you think about this review?
Comments
No comments posted.

Registered users may leave comments.
Log in or register now!