"Haunting paranormal tale of the darkness that lurks within families"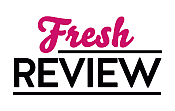 Reviewed by Debbie Wiley
Posted June 26, 2015

Romance | Young Adult | Paranormal
Barrie Watson's life has been turned upside down. Living in South Carolina with her mother's sister is not what she wanted but she has no choice as she steps off the plane into a far different world than her prior home with her now deceased mother. Barrie has always known she was different, between her mother's isolation to her own knack for finding lost things. At Watson's Landing Plantation, Barrie finds a world steeped in mythology and the past. Will Barrie sort out who is friend and who is foe as family secrets are uncovered?
Barrie's own awkwardness makes her lovable. Who can't appreciate her joy at finding the right shoes for courage, no matter how inappropriate they may be for the occasion? And I can't help but love Mark and his place in Barrie's life although I wish we'd gotten to see a bit more of him.
COMPULSION is the first book in the Heirs of Watson Island series and oh did it make me long for my home state of South Carolina! Martina Boone does a brilliant job at conveying the deep family divisions that can and do exist in some small Southern towns. Martina Boone perfectly captures the flavor of South Carolina, even with some of the names like Seven and Eight Beaufort.
However, it is the paranormal element of COMPULSION that makes it truly stand out. Martina Boone has crafted a unique mythology, one steeped in history and lore. I absolutely love the trickster-like yunwi even as they take things apart and create all sorts of minor havoc. Martina Boone draws such vivid pictures that I can easily envision the mystical scenes involving the Fire Carrier and I look forward to learning more about the history surrounding Watson Island.
COMPULSION is an eerie, almost haunting book that delves into the darkness that lurks within families. Against this dark backdrop, we also see the brilliant contrasts of families, as Barrie learns that love comes in many different forms and hues. COMPULSION is compulsively readable and easily recommended!
SUMMARY
Beautiful Creatures meets The Body Finder in Compulsion, the first novel in a spellbinding new trilogy.
Three plantations. Two wishes. One ancient curse.
All her life, Barrie Watson has been a virtual prisoner in the house where she lived with her shut-in mother. When her mother dies, Barrie promises to put some mileage on her stiletto heels. But she finds a new kind of prison at her aunt's South Carolina plantation instead--a prison guarded by an ancient spirit who long ago cursed one of the three founding families of Watson Island and gave the others magical gifts that became compulsions.
Stuck with the ghosts of a generations-old feud and hunted by forces she cannot see, Barrie must find a way to break free of the family legacy. With the help of sun-kissed Eight Beaufort, who knows what Barrie wants before she knows herself, the last Watson heir starts to unravel her family's twisted secrets. What she finds is dangerous: a love she never expected, a river that turns to fire at midnight, a gorgeous cousin who isn't what she seems, and very real enemies who want both Eight and Barrie dead.
---
What do you think about this review?
Comments
No comments posted.

Registered users may leave comments.
Log in or register now!