"After eight years, Clio refuses to be Miss Wait-More anymore. She's calling off the wedding!"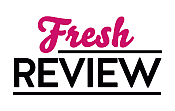 Reviewed by Rosie Bindra
Posted June 26, 2015

Clio Whitmore has waited eight years for her fiance, Lord Piers Brandon, the Marquess of Granville, to come home and make her his wife. After eight years of being made a public joke and being called Miss Wait-More, Clio's had enough. Done with waiting for a man who clearly has no desire to wed her, Clio is determined to move on with her life. Having recently inherited a castle, Clio just needs to break the contract so she can live life on her terms. With Piers away on diplomatic business, Clio turns to his brother, Lord Rafe Brandon, to sign the contract breaking the engagement.
Rafe has always been the black sheep of the family. While his brother is off being a foreign diplomat, making the family proud, Rafe is a champion prize fighter; great to bet on but a disappointment to the family. Agreeing to sign a contract breaking the engagement is the last thing Rafe wants to do. He already has enough black marks against him. Convinced he can talk Clio back into marrying his brother, Rafe sets out to woo her for Piers, only to discover he's falling in love with her himself. With so many obstacles in their way and Piers due back home, Rafe has to quickly figure out what he's going to do before he ends up losing not just the only family he has left but the woman he loves too.
SAY YES TO THE MARQUESS, the second book in Tessa Dare's Castles Ever After series, is a delightful, laugh out loud, banter-filled sweet read that'll leave you with a satisfied happily-ever-after glow. Clio is a delightful heroine with lots of spunk. She's no damsel in distress waiting to be rescued. Rafe, for all his thoughts of being a disappointment to his family, is a wonderfully flawed, honorable hero. I couldn't root for these two enough. I even liked Piers, the reviver of dead dogs (read the book, you'll understand).
Some readers have complained about the lack of historical accuracy but it's not something I had a problem with. If I wanted a book full of historical accuracies, I would pick up a history text book. With SAY YES TO THE MARQUESS, Dare has done what every good author hopes to do, which is entertain their readers. Having said that, if historical accuracy is important to you, then you may not love this book as much as I did. Full of humour, quirky characters and sigh-worthy scenes, SAY YES TO THE MARQUESS is the perfect follow up to Romancing the Duke, the first book in the series.
SUMMARY
Your presence is requested at romantic Twill Castle for the wedding of Miss Clio Whitmore and . . . and . . . ?
After eight years of waiting for Piers Brandon, the wandering Marquess of Granville, to set a wedding date, Clio Whitmore has had enough. She's inherited a castle, scraped together some pride, and made plans to break her engagement.
Not if Rafe Brandon can help it. A ruthless prizefighter and notorious rake, Rafe is determined that Clio will marry his brother—even if he has to plan the dratted wedding himself.
So how does a hardened fighter cure a reluctant bride's cold feet?
He starts with flowers. Ladies can't have too many flowers. Or harps. Or cakes.
He lets her know she'll make a beautiful, desirable bride— and tries not to picture her as his.
He doesn't kiss her.
If he kisses her, he definitely doesn't kiss her again.
When all else fails, he puts her in a stunning gown and vows not to be nearby when the gown comes off.
And no matter what—he doesn't fall in disastrous, hopeless love with the one woman he can never call his own.
---
What do you think about this review?
Comments
No comments posted.

Registered users may leave comments.
Log in or register now!